---
As a graduate student studying economics and finance, it is my pleasure to have the opportunity to receive a scholarship to support my virtual internship at Think Pacific- a non-profit organization dedicated to Fuji to make a global impact with a local approach. Due to the COVID-19, with travel plans currently on hold, Think Pacific allows students to contribute to Fiji's development from the comfort of your home – whilst gaining unique experience within sustainable development and creating new global connections.
The virtual internship program started from June 29th, and all of the participants were invited into a Facebook group where we can see the detailed weekly schedule and find peers who are doing the same project in the community. I chose to take part in the eight-week program on business virtual internship. The Think Pacific team provided 100% support to our project. This includes a daily webinar, Q&A session and one-to-one mentorship.
In the first two weeks for those we in an eight-week program, we run through a discovery phase to get an in-depth understanding of culture and business environment in Fiji. This includes ten modules listed below
Module 1: Introduction to your Think Pacific Internship
This is an online briefing session with Think Pacific team and lives zoom workshops
Module 2: The Mindset for Success
This is about knowing who you are and how can you do good to the world and I learnt how to set SMART (Specific, Measurable, Attainable, Realistic and Timely)goals
Module 3: Fijian Culture – Cultural Intelligence
Module 4: The Concept of Sustainable Development
Module 5: UN Sustainable Development Goals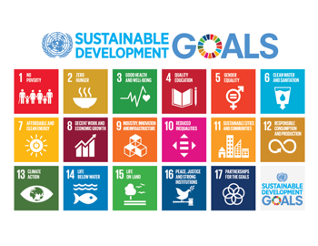 Module 6: The Fiji National Development Plan
Module 7: The Think Pacific Story
Module 8: TP Alumni Series
Module 9: Explore the Specific Internship Fields
There are 12 internship fields we can choose from depending on our passion and interest.
Int. Development
Global Health
Environment
Marketing
NGO Management
Business
Global Education
Mental Health (Psychology)
Sports Development
Module 10: Explore the Organisations & Action Projects
Module 11: Skills Series
On July 3rd, we had the first meeting with my mentor Katherine who was so friendly and approachable. She discussed with me the goals I want to achieve during the internship. I listed the top three goals that I want to make, which is project management, commercial awareness and communication skill. She told me how I could develop these skills during the internship. I showed my passion and interest in the project and especially for the Business and Enterprise as this aligns with my academic background.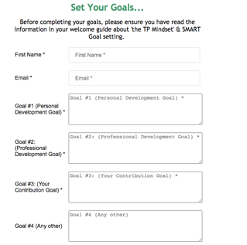 Then we moved on to the second phase. We had our second meeting on July 15th in the third week. This phase is called the decision phase, which we have to choose three projects that inspire me the most and submit through a link. Before the meeting, I browsed our full range of live-action projects and considered the challenges and issues, which I can help to solve. In the meeting, we talked through the plans and highlighted the one that suits me the most to go for. I decided to help a local enterprise called Projects Collective to write a report on a holistic view of a business model; look at the store, online presence, social media attempts, and highlighting where to improve and develop. Then Think Pacific Team provided skill series to help me to write a business review report. I never wrote a business model report before, so everything starts with starch.
Firstly, I started to gather information about the business, visited their websites to know the structure, product, market strategy and main competitors. I broke down the whole task into small pieces and structured my report into several sub-sessions. These sub-sessions like a business overview, marketing strategy, future vision, risk management, competitor review, SWOT analysis and improvement suggestion.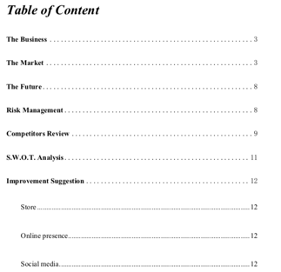 Then I compared the marketing strategies of potential competitors and used SWOT analysis to outline the internal and external factors which could affect the business. Lastly, I brainstormed improvement actions for the business to generate more profit.
During our third meeting, my mentor gave me some suggestion to improve after I presented my work by screen sharing. She suggested me to add some flesh on the bone that adds more detail to potential improvement actions. I also recorded a presentation video to demonstrate my idea via Zoom.
Looking back at my eight-week virtual internship, the biggest takeaway for me is that I learnt how business profit in a real-world context and developed my commercial awareness. More importantly, I learnt how to write a business report and carry out competitor analysis. So I would strongly recommend students to get involved in the internship not only to improve your practical skills but also enhance your CV the or future career.
Why would I recommend Think Pacific virtual internship?