---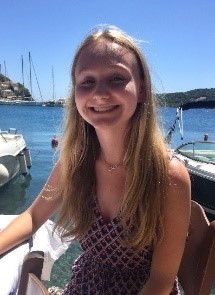 My name is Anna and I am about to go into my 3rd year studying BSc Biology. Over the Summer of 2020, for 8 weeks, I took part in a Virtual Internship with Think Pacific. Think Pacific usually delivers student placements and volunteer projects to the Fijian Islands, in collaboration with numerous universities and institutions. I wanted to take part in this internship because I thought it would be a great experience to have for my CV, given the uncertainty surrounding COVID-19.
In the first few weeks of my internship I learned about the culture of Fiji and the sustainable development plans and goals of the Fijian government. I found it especially interesting to learn that Fiji have a strong belief in the supernatural and the Fijian Islands have a long history of cannibalism and were previously known as the Cannibal Isles.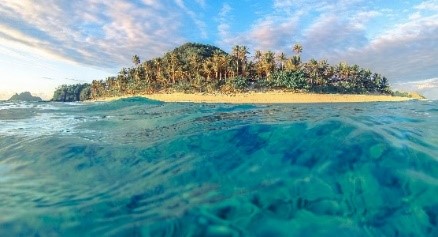 Each week there was a Monday morning briefing given by the team, alongside two Q&A sessions later on in the week. The Think Pacific team also held weekly Alumni Sessions with previous students who have embarked on the trip to Fiji. They also had guest speakers from the NGO organisations and different government bodies. On Fridays we would always end the week with a Talanoa which showed us a part of Fijian life. Throughout the internship I had three Zoom meetings with my mentor Dom, who supported me with decisions regarding the internship and addressed any concerns/queries I was having.
After working through the background knowledge of the programme, I was able to choose an Action Project which I would work on. There were lots of options; some relating to Business, NGO Management, Global Health and the Environment, alongside many others. We were able to read about and watch lots of videos created by the NGOs in Fiji about their organisation and the goals which they hope to reach in the future.
I chose to undertake research to understand current Environmental and Sustainability concerns in Fiji alongside Global NGO & Charity Management. My action project related to the environmental NGO NatureFiji-MareqetiViti, a working arm of the Fiji Nature Conservation Trust. My role was to finalise their 2020-2024 Strategy Document and also to create a 2020/21 Prospectus to promote their NGO.
At the end of my internship, I filmed a Zoom video which talked through the worked I had completed for Nature Fiji and what I hoped they would achieve in the future. This was sent to Nature Fiji, along with the documents which I produced for them to use.
If other students are thinking about embarking on a virtual internship, I would definitely say to go for it. As it provides you with experience, without the need to leave the comfort of your own home!
Think Pacific – Virtual Internship