---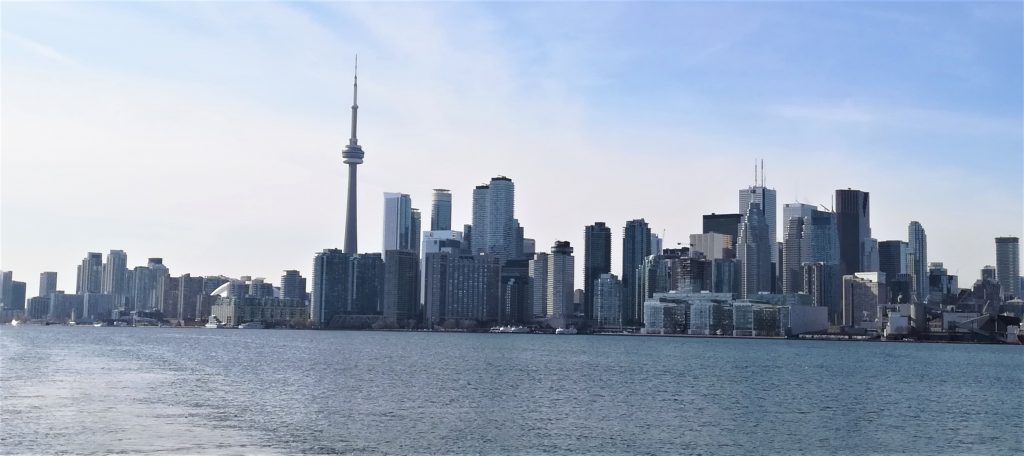 My name is Katie and I'm a third year Fashion Design student. Earlier this year (end of year two), I spent four months at OCAD University in Toronto, Canada, studying Material Art and Design. This was my first time in Canada and it's no exaggeration when I say that I fell in love with this city soon after I arrived.
I really want to share my experience of studying in Toronto because I genuinely had the most amazing experience and I hope that I can convince others to choose Toronto as their exchange destination.
If you want to jump to a specific topic, here is a list of things I will cover:
The Cold Never Bothered Me Anyway
Ontario College of Art and Design – Timetable, Classes, Library, Art Shop, Printing
Getting Around (Made Easy)
Food
Cost of Living
Sightseeing Highlights
Personal Challenges
The Cold Never Bothered Me Anyway
I. Had. Four. Very. Cold. Months. From January to April, I was wrapped up head to toe with the lowest temperature hitting around -35 degrees. Because I have never really traveled over the winter time, I really underestimated the weather. I arrived in a T-shirt, jacket and sneaks and came back wearing a fur coat, thick socks and boots. I knew Canada would be pretty cold but I didn't expect to be trudging through the snow almost every day to and from uni (but it was fun).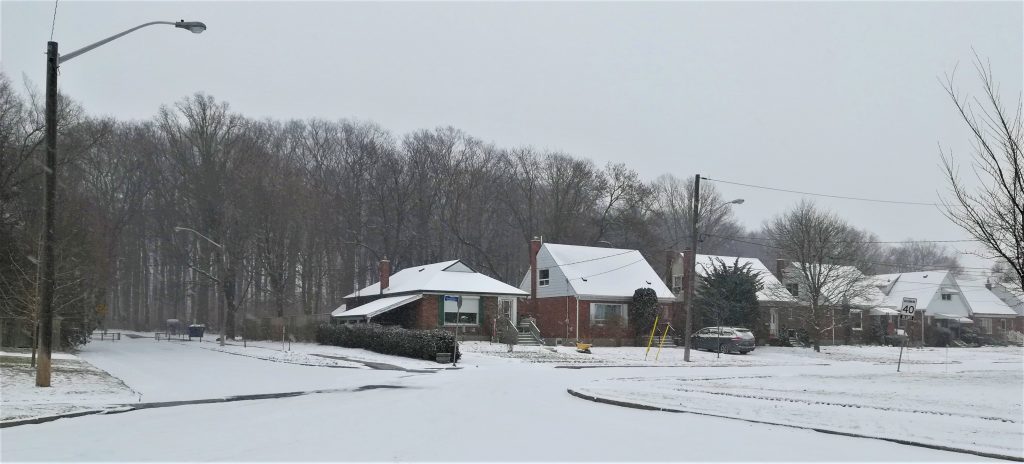 Ontario College of Art and Design
My time at OCAD University was amazing. The course structure was very different to back home with students able to select four or five subjects to add to their timetable. I was able to study a mixture of creative textile-based subjects which related to my fashion and textiles degree but allowed me to study areas I wouldn't necessarily get to study back here in year two.
I liked how I was able to put together a timetable that worked for my specific interests but because I was accepted to the course rather late, many classes that I wanted to do the most were full. Still, they were very accommodating and the classes I attended were fun and interesting all the same.
I found that everything I needed for my course was right on my doorstep. Every other store on Queen's Street, which is around the corner from the university, seemed to be a fabric store. There is a sweet little art shop besides the University but there are also larger art stores in the city. There is a library on campus but with five floors, Toronto Public Library really is the place to go. I spent A LOT of time there. Printing was simple; just like back home, I was able to top up my student account and scan my ID card in order to print. There is also a print store across the street which allows students to print in a variety of formats and on different papers.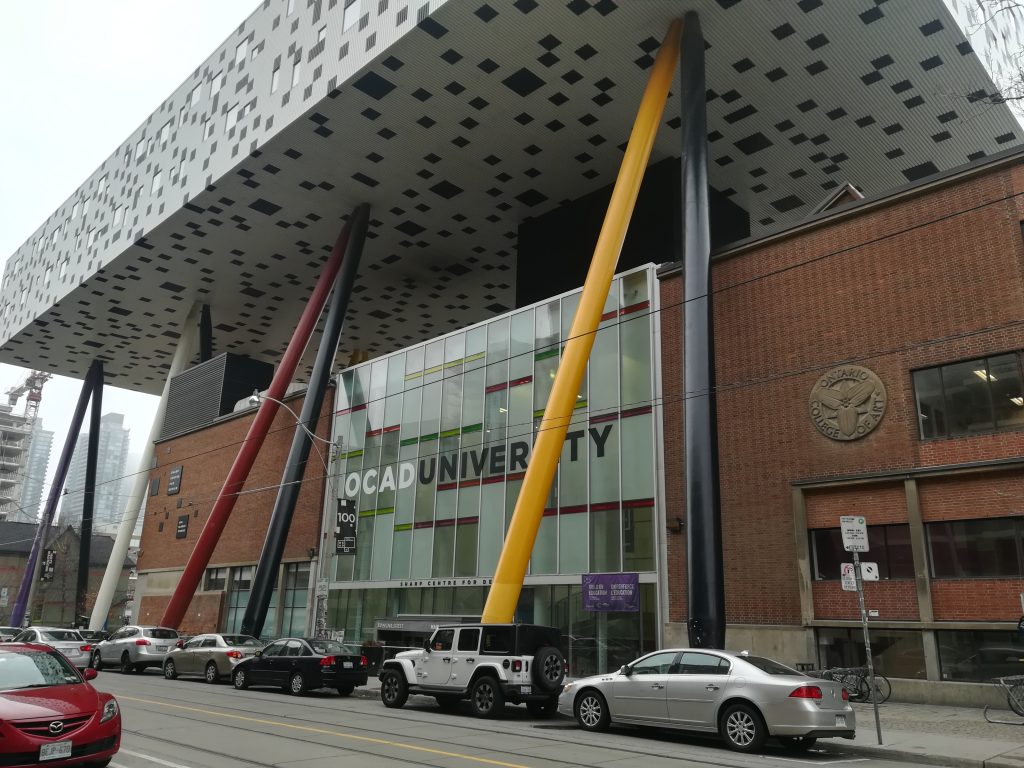 Getting Around (Made Easy)
The entire time I was in Toronto, I was using a Presto card to get around on the subway, buses and trams. It's a super easy system to use; it's just a case of loading money onto your card at a subway station and scanning your card at the start and end of your journey, similar to using the London Underground. At the start of each month, I purchased a monthly pass (which can be loaded onto your Presto card) which is definitely worth doing if you're going to be using public transport every day. From my experience, I found public transport in Toronto to be really straightforward and affordable.
Students can purchase a monthly pass at a reduced price.
Food
Six months later, I'm still really missing Canadian food. There was a bunch of Canadian foods that I always wanted to try, including poutine, beavertails and Tim Horton's. I don't remember being disappointed by anything I ate while in Toronto.
Cost of Living in Toronto
The cost of living will be different for everyone but generally I found it to be similar to back home.
Transport – As I said, I found transport around the city to be very affordable with the monthly pass. My trip was for about three months and 20 days, so for me it made sense to purchase a monthly pass at the start of the first three months, then just top up my card for the remaining time.
Food – When it comes to eating out, I would say that there are options for every budget. I found groceries to be similar prices to back in the UK (cheaper if anything) and cooking your own meals is always a cheaper alternative.
Sightseeing – This was the most expensive part of my trip because there were just some amazing experiences I wanted check off my bucket list like going to an ice hockey game, watching a baseball game and going to Niagara Falls. More deats below:
Sightseeing Highlights
Niagara Falls is only a 2 hour coach ride from downtown Toronto so this was definitely on the top of my list. Other highlights from my trip include cheering for the Maple Leafs at an ice hockey game, watching a baseball game, visiting the Distillery District and the CN Tower. There are lots of great museums in Toronto too.
Personal Challenges
Being homesick can be difficult for some people. This wasn't my first solo trip overseas so thankfully I didn't find it too hard to be away for four months.
Making friends can be difficult when you're in a completely new environment. I felt like I stood out as the new girl because I was the only exchange student in most of my classes but everyone was really friendly and interested to get to know me and by the end of my time in Toronto, I had made lifelong friends.
If you have any questions, feel free to contact me via Instagram. https://www.instagram.com/katie_goblinbabe/
So you want to study in Canada, eh?