---
My name is Monika and I work as an administrative assistant in the International Office. When I set off on my Erasmus Staff Training at the Universitat Autonoma de Barcelona (UAB), it felt like going back home. I had lived in Barcelona for a year as an Erasmus student so I was very excited to see the capital of Catalonia again and discover a new university – as a member of staff this time.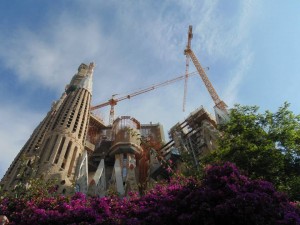 I spent a week exploring UAB together with colleagues from across Europe, guided by the lovely staff at the host university. Located in Cerdanyola del Vallès, a 30 minute train ride from central Barcelona, UAB is a campus-based university and a home to over 40,000 students. One of the main things that immediately warmed me up to the place was its beautiful surroundings; there are woods all around the campus and plenty of green spaces for students to enjoy after lectures.
The Staff Training itself was a fantastic experience. Every day we participated in workshops and presentations to learn more about UAB and what it offers its students and staff. The programme included visiting faculties and the International Relations Office, attending workshops on Erasmus+ and presentations, and promoting our home universities at a fair. More importantly, our hosts made sure we could all get to know each other. They organised an international breakfast, to which every participant brought some of the typical foods from their country, took us out for lunch to try some Catalan dishes and on a guided tour in Barcelona.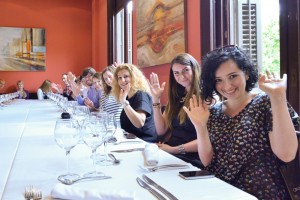 After sessions at UAB, there was enough time to wander around Barcelona. I already knew how amazing the city was but I still enjoyed visiting its landmarks. Having explored the city quite a lot, I can say with all confidence that everything you read in guidebooks is true – Barcelona really is one of the most amazing cities in the world. Stunning architecture, rich culture, delicious food and friendly people – it's all there.
The entire week was an inspiring experience and a great opportunity to meet colleagues from other countries, as well as to see how other universities work. I think everyone who ever gets the chance to participate in a staff training week should not even think twice!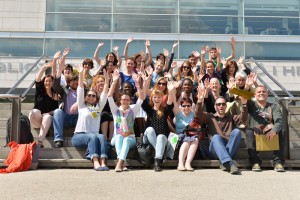 Staff Exchange Experience – Monika Komar