---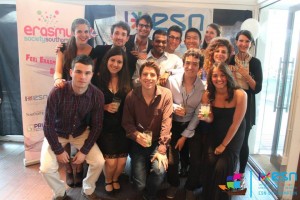 My experience at the University of Southampton could not be more different compared to what I experienced during my studies in France, and all things considered, it could not have been better!
I am a French student studying aeronautic engineering at ESTACA in Paris. My school gave me the great opportunity to apply for a European exchange and I finally opted for the University of Southampton. I stayed there six months from January to June 2013.
My school in France is not like a typical English University. There are only 1,000 students, and we all study engineering in transportation (aeronautics, automotive, spatial and rail road transport). The University of Southampton, which has more than 23,000 students, has been real a real contrast for me.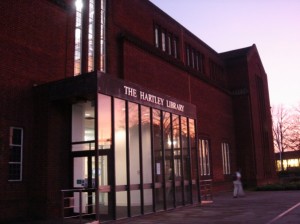 The first important place I need to mention is Highfield campus, where I used to study most of the time, to me it looked really huge! The main campus building is a typically English with its red bricks. I admit I could have spent all my time on campus from morning 'til night without ever getting bored.
There are many different buildings for any kind of studies: engineering, law, mathematics, physics, chemistry on Highfield campus and  languages, philosophy and history (Humanities subjects) on Avenue Campus. On Highfield there are many labs for undergraduate and post-graduate students or research in any kind of area. It's a campus for everyone!
Another building, which is completely full during exam period, is Hartley Library. I have never been as efficient as I was when I was studying in this library. We could do many things there: we could go to the quiet room on the fifth floor to study in silence, have a break with friends downstairs at the cafeteria and then go back to work. I could even book a private room with all the computer equipment you could need such as a projector, a computer or a whiteboard.
Lectures are all taught by professors, doctors and specialists. All of them are there for you, to listen to you, answer your questions and give you all the clarifications you need.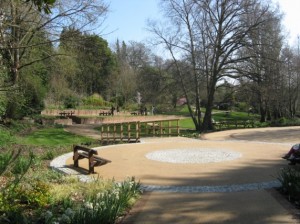 As for the exams, you only have them at the end of the semesters. For some courses, you have to hand in some assessments during the semester, and for other courses you have only one final exam. You'd better not to miss it!
And during the studying period, you can also relax on Highfield Campus in one of the beautiful gardens. Even though Southampton is in England, the sun shines (sometimes) and enjoying it on the lawn, talking and eating with friends is priceless. Writing about all this makes me think about another important place on the campus : The Cinema. The Union Film Society organised the projection of lots of famous movies for only 3 pounds. Furthermore, if you like to play an instrument there is a piano and other instruments private room available for everybody. I used to go there to relax and think about something else. If you are interested in sports, the University has also a really nice gym, a pool and some squash, badminton and tennis courts. You can practice every sport you want and the final price is very low. Besides, you can do every activity you want thanks to the many different societies there are at the University. Then, there is another important and famous place : the Stags, known as "the place to watch a football match" because when there is an important match you are sure to find all your friends there. It is a really nice bar where you can enjoy a beer with friends, chat or play pool. You can also have lunch there and have a pizza or a hotdog, but if you prefer a real meal, you can go to the Bridge of the Café downstairs for more choices and bigger portions. I cannot forget the Susu-shop, where I went a lot of times with friends for lunch or just for a break. Thinking about it now, they made a lot of money thanks to us!
In conclusion, Highfield campus is a really nice place where you can enjoy various activities and study very efficiently. I don't think I could have found a better place to study.
But the life of a foreign student who is staying in England just for a semester is not all about studying!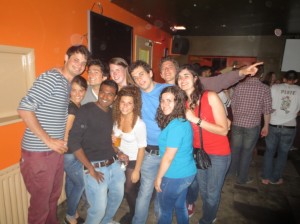 I lived with 5 other Erasmus students. Our house was situated in Rigby Road just next to Portswood Road. I do not want to sound arrogant, but I can say I could not find a better place to stay for this semester. The place was cheap, my flatmates were nice, it was situated in the middle of the city between the centre and the university, not too far from shops and close to bars and clubs such as the famous Jester's or Sobar. You need to know that in Southampton, every night of the week, there is a place to go: Monday, it is Jester's, Tuesday is Sobar, Wednesday is Oceana and so on. The landlords of these clubs know that Southampton is a student city and as a consequence, they know how to make students have fun and spend a good night. In other words, they know how to sell (really) cheap drinks. Then it is your responsibility to think not to party too much and to find the exact balance between partying and studying.
But let me precise that there are many other ways to spend a good night. I cannot count all the easy nights we did with my friends in our houses. Having a nice dinner at a restaurant or at a friend's place on Portswood road and then simply watch a movie, which was of course in English so then everybody could understand. Almost every day, the question we all had in mind was "What's the plan for tonight guys?". Besides that, the Erasmus society organised a lot of events especially for Erasmus students. A white T-shirt party to make people meet on the first weeks, different events and trips, a farewell party on the last days or the Gala dinner where everybody had to come well dressed.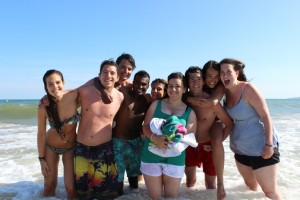 The third really important part of an Erasmus experience is… sightseeing! I chose Southampton above all for the language and the high level of the University. Then I could also enjoy the really nice and famous English cities. I did not know a lot about this country before, but I had the opportunity to visit famous cities such as Bath, Bristol, Brighton, Salisbury, Bournemouth and its cold sea, Oxford and its prestigious Universities, the Isle of Wight and its beautiful landscapes, Winchester and its amazing cathedrals and others. Walking there with the song "Cathedral" by Crosby, Stills and Nash is really relaxing. You feel like going back in time and you enjoy the city in a special way, the atmosphere of a few centuries ago atmosphere. The Erasmus Society was also here to propose some trips such as the Edinburgh one. It was a really nice place, typically Scottish, with their particular accent and their famous legends. And I cannot talk about sightseeing without mentioning London. It's really close to Southampton by bus, so visiting this city with friends or family is something you absolutely have to do. I will not lie that London is a lot more expensive than Southampton, but for a couple of days, you will have a great time.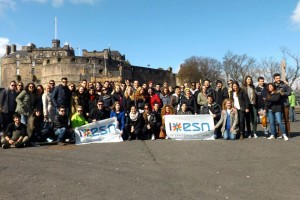 I could carry on writing pages and pages about this experience. I have every single memory in my mind that I could perfectly describe you every day I spent there. These six months passed as never before. I can tell you that leaving this place where I used to live, where I used to share nice moments with my flatmates, where I used to study and learn so much at the university, was really hard. But I still have the chance to meet my Erasmus friends all over Europe : in France, Spain, Germany, Belgium, Italy. This experience was interesting, enlightening and above all really exciting. It taught me a lot about life, made me more autonomous, brought me some new strong friendships, love, maturity, a lot of knowledge in my studies and above all, life in Southampton improved my English a lot.
All things considered, if now I had to advise someone to go abroad for an exchange, I would say only one short precise word: GO! You will have an experience you will never forget and the only thing you should remember is that what you are doing is just a short exchange; it won't last for ever.
Find out how you can apply for an period of Erasmus, Exchange or Study Abroad at the University of Southampton here.
My Erasmus in Southampton – Julien Lefort, ESTACA