---
Hi, my name is Emilie, a third year (going into fourth year) Bsc Marketing Student. I spent the last 9 months studying in Strasbourg, which is located in the Alsace region of France.
Alsace is a region in France which is famous for its wine (mainly white wine), as well as the large population of Storks that migrate there every year (which I was lucky enough to be here for). It also has two mountain ranges: Les Vosges and Le Jura, which was a big contributor for my choice to come to Strasbourg, as I am a big fan of outdoor sports and hiking. It is also a very historical area, famously containing some of France's most beautiful towns and villages.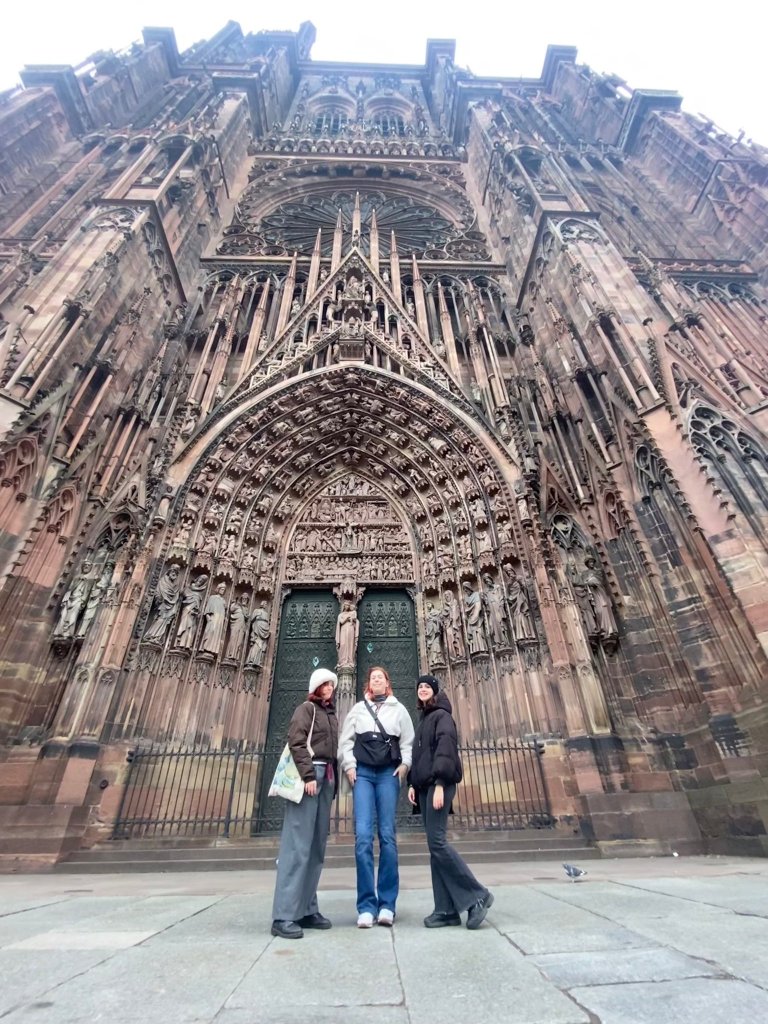 Strasbourg is a beautiful city, where a large part of it is a UNESCO heriage site due to the age and history surrounding many of its buildings. The most notable of these is the Cathédrale Notre-Dame-de-Strasbourg, which is located in the centre of the city , surrounded by lots of other historical buildings and squares. This was all within walking distance of where I lived so I enjoyed visiting regularly.
I was studying in a business school called EM Strasbourg, who have a great programme for international students, hosting over 500 students from across the world. Thanks to this, I managed to meet people from a diverse range of countries, and making a large friend group.
Over the course of the year, I attempted to choose classes which allowed to develop my intercultural skills, and enjoyed them a lot! Most of these were related to Marketing but I also had the opportunity to take a class in basics in grape and wine knowledge (because Alsace is a wine region).
In addition to the academic aspect, living in Strasbourg gave me a lot of great opportunities to travel around and experience different European cultures relatively affordably, allowing me to visit parts of Germany, Switzerland, Spain, and other areas of France.
This year was such a great opportunity for me, and I found that my confidence has grown a lot. This year has also made me want to live and work abroad when I graduate. I would recommend this experience to anyone who is considering it!!
I hope you enjoyed this, thanks for reading!
-Emilie Pemberton
Study Abroad in Strasbourg, France