---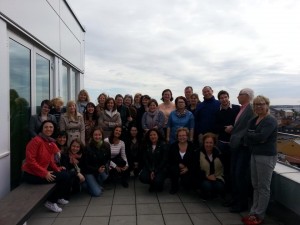 In May 2013 I was fortunate enough to take part in a staff exchange week at Linköping University in Linköping, Sweden. It was a fantastic opportunity for me to listen to the experiences of my colleagues from across the world and to consider how I could improve my own work through an exposure to new ideas and professional practises.
When I applied to the staff exchange, I knew very little about Swedish culture, and even less about the Swedish higher education system. It was a really eye-opening experience to compare the similarities and differences between Linkoping University and Southampton University. It also helped me to evaluate the areas of my own work where improvements could be made.
The numbers of Linköping University students going out on exchange was extremely impressive. Typically, it is hard for UK HE institutions to balance outgoing exchange students with those coming in. It was interesting, then, to learn from the mistakes experienced by Linköping and consider whether the strategies they had successfully undertaken to increase outbound mobility would work for our market in the UK.
It was also encouraging to discover the successes of the University of Southampton relating to student mobility compared to our colleagues abroad. In particular, my Swedish colleagues were interested to learn about the activities we undertake in welcoming students to Southampton and our strategies to encourage interaction and integration between incoming and outgoing exchange students.
Overall, the experience of attending Linköping University's staff exchange week was invaluable to me. I was able to network with colleagues from across the world, experience a new culture and to develop myself professionally. I would encourage my Southampton colleagues from all professional backgrounds to seize the opportunity to do the same!
Staff Exchange Experience – Cleome Dakin