---
Just under a year ago, I moved to Kyoto. I had no idea what to expect, and chose Japan for seemingly vague reasons in comparison to the students I later met who had been studying Japanese (or just watching anime) for years. I was very nervous about making friends and how I would get about without knowing the language. Therefore, for me, it was important that I try to join a club at the university.
In the summer before leaving, I had contacted Kyoto University's Canoe Sprint and Climbing societies, as these were similar to sports I had done in Southampton. Only the Canoe team responded, and that sealed the fate of most Saturdays for the coming year. I was glad to have something tangible to look forward to before leaving, and arranged a taster session a few weeks after I arrived. I soon learned that sprint kayak was nothing like the white water boats I had used in the past, with balance incredibly difficult. Even so, the club was kind to me and went out of their way to speak English, even though I was the only non-Japanese member of the team.
It wasn't easy to be part of the club. Japanese sports teams are famously intense and I was waking up at 6:50 every Saturday (and 4 times a week in holidays) to go train. In the winter this was the hardest and I'd never felt so cold before – at the very least I didn't go paddling when it was actively snowing… And slowly but surely I made progress. Later the summer would bring insane heat and there were so many times where progress felt slow and the weather felt so oppressive that I wanted to give up, but the strength of the relationships I built with my teammates kept me going. These were relationships built not around verbal communication as I felt most of my other relationships are, but shared interest, experience, and support. Of course, I did have some great conversations too, but being part of the team taught me this new way of forming bonds.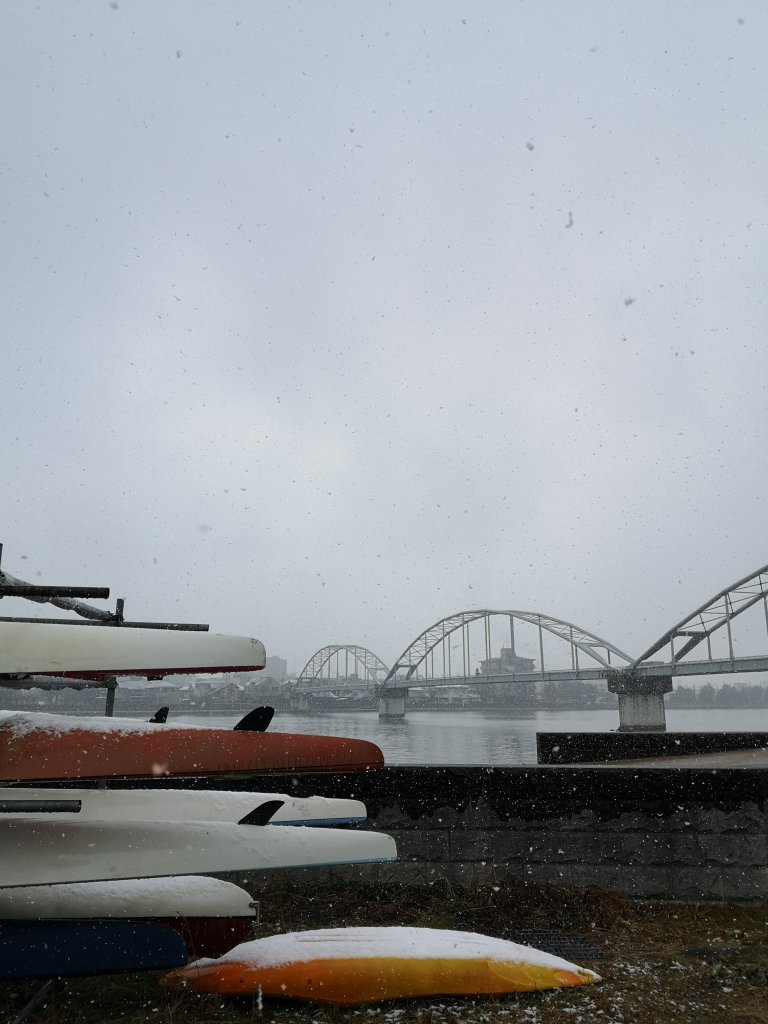 The club also gave me an opportunity to see some beautiful places. We trained on Setagawa river, overlooked by mountains and lined with trees that went bright red in the autumn and pink in the spring. In August we travelled to Lake Onzui to race in a competition – a sparkling clear reservoir whose mountains sheltered us from the otherwise intense heat. Sometimes turtles or carps would pop out of the water near our boats, or we'd have to break suddenly to avoid spearing a flock of ducks. In an equally beautiful but far more intimidating scenario we had to rush back quickly as two thunderstorms developed on either side of the river as we practiced.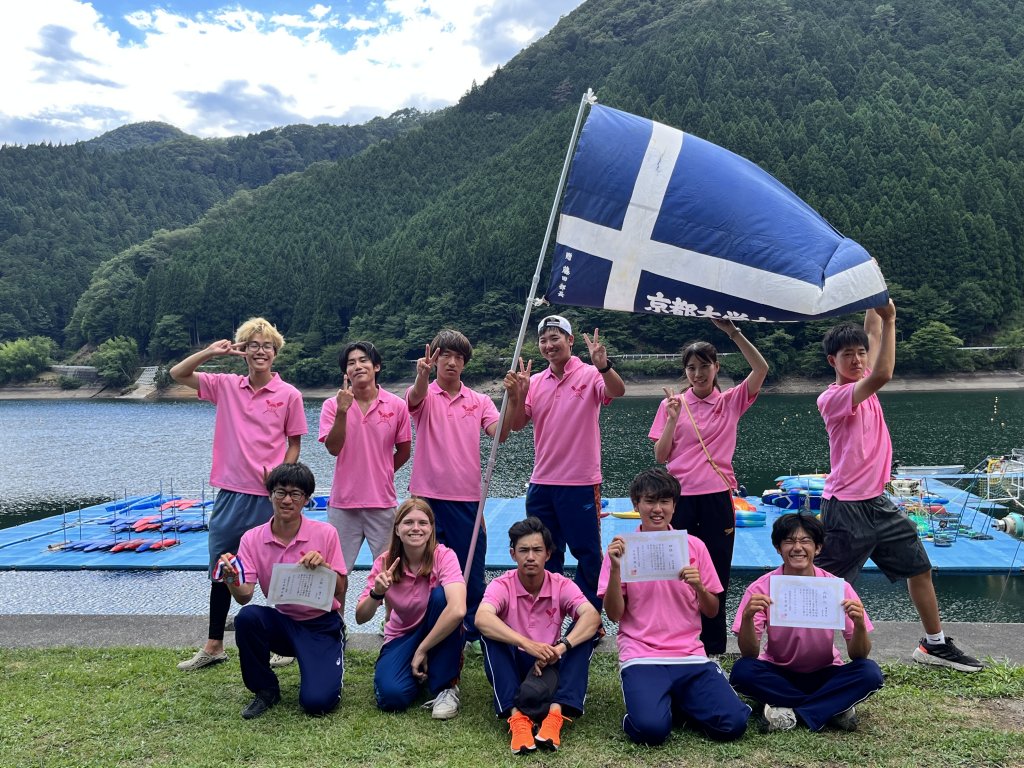 To anyone studying abroad I would highly recommend putting yourself out there and joining a club. Both the language and the activity can be a lot of work, but doing it with a group of friends makes it easy. Many people I know say they wished that they'd gotten involved, and that it was hard to make Japanese friends outside of this setting. In my experience, not only was the club a source of comfort before I'd even left the UK, but a point of focus, pride, and above all friendship whilst I was here.
Ganbatte kudasai (please try your best)!
Beth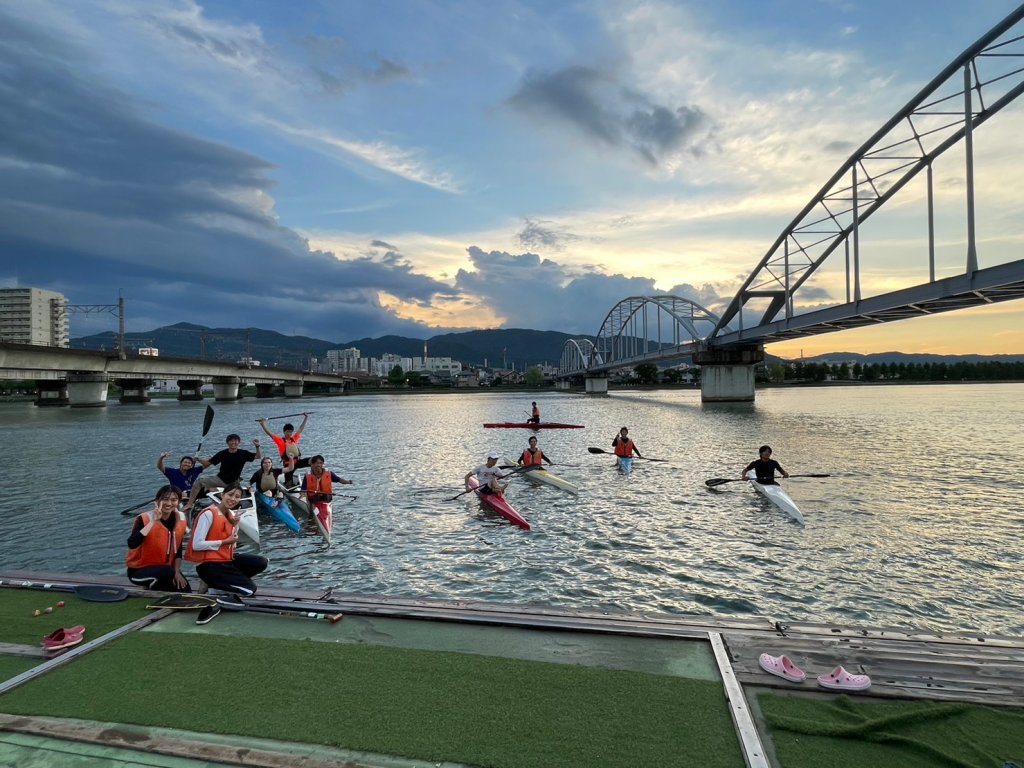 Bethany O'Dell
History with a Year Abroad
3rd Year
Kyoto University