---
Well it's been over 10 months since I got here and it's been the best experience of my life. Sydney has been such an incredible place to live and I have met so many amazing people to share the experience with. I go home in one week exactly and I am so excited to get back and see everyone (especially my puppy!), and though I am sad to leave here, I have been so lucky and can't help but smile.
My one piece of advice: if you are on the fence about study abroad, do it, you won't regret a second of it.
Instead of trying to cover everything that's happened, I thought I would give a brief list of some of the best places in Sydney to go if you get to come here.
Gordon's Bay
I'm pretty certain I mention this place in my last post, and my opinion on it hasn't changed one bit. It's my favourite place and top of this list for a reason. If you don't have long here, grab your snorkel and get to Gordon's Bay. Whether you like rock climbing, sun bathing, swimming or diving this place has everything. On a weekend the rocks on either side are covered in sun-bathers and the water is full, but if you get a chance to go when it's not so busy I recommend it. There's an easy entrance to the water on the side closest to Clovelly which is much nicer than going in via the beach as a lot of detritus collects there. This is also the entrance divers use when they go in as there is an underwater trail that leads to a wreck. However, you don't need a tank to enjoy the bay. Instead of following the trail, turn right and follow the rocks down the side of the bay, I have seen large Blue Groupers, rays, octopus, wobbegongs, cuttlefish and so much more.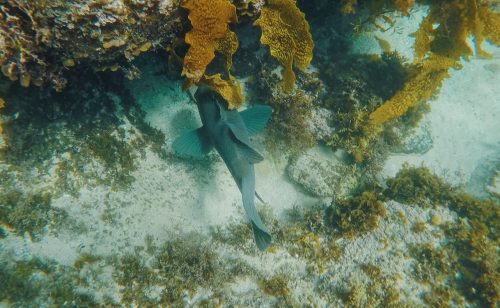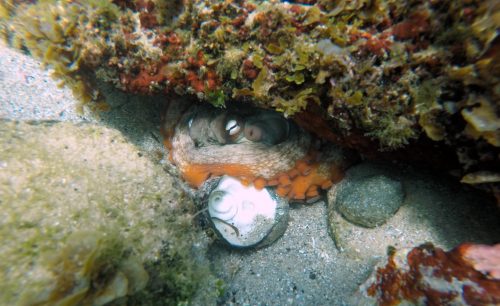 However, if you want a bit more security, then just head round the corner to Clovelly and dive in there, there is still so much life but it is blocked from wave action and life guards are on duty most the time.
Mrs Macquarrie's Chair
This is a pretty popular one as it offers the perfect view of the Opera House and the Harbour Bridge at sunset and let me tell you the view does not get boring. The trick is to be a bit creative with your spot. When you walk there from the Botanic Gardens you will see people lining the walk way and the rocks right at the front, and the crowd usually doesn't thin as you make you way up the small hill to the actual viewing point. However, it is very easy to climb down onto the rocks just round the corner, they extend slightly further so the people at the front won't spoil your view. As well as this, if you are like me and love sea glass, this place has plenty.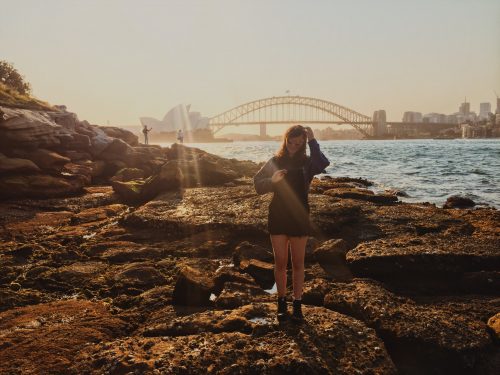 North Bondi Rocks
If it's the sunrise you're chasing instead, one of my favourite places to watch it is the rocks at the North end of Bondi, you just have to follow them round till you've gone past the corner and then wait. The early wake up will be worth it I promise. I would try and put it into words but I think it's better to show show you: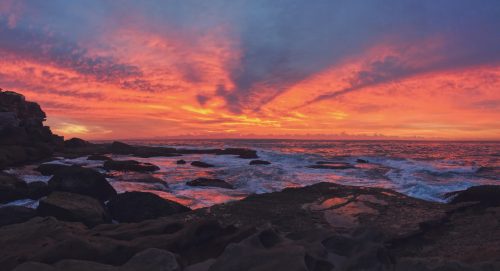 Glebe Markets
Another popular one but so worth the crowds. Glebe Markets are held every Saturday and there's always so much to find from vintage clothes to jewellery to handmade wonders. With food trucks and live music constantly playing you could spend the whole day there. I have a couple tips for any of you also on a student budget:
Lots of clothes stalls usually have a $2 or $5 box on the floor near their stall, they are well worth a rummage through
There's 2 parts to the market, when you walk through the main gates there's usually the nicer, slightly pricier stalls. If you walk through that to the back and go left there's another section which is typically just clothing and usually they're a bit cheaper. Or if you go right just after walking through the main gate there's the field where the live music is set up and people usually sit to eat. Along the edges of this there are more clothing stalls which, again, typically have a lower price tag.
It's lovely to get there slightly earlier before things are picked through, but, if you wait till the end stalls start to lower their prices to try and sell off whatever is left.
Glebe markets are much nicer to go to on a sunny day and enjoy yourself, but on rainy days stall start selling things off cheaper a lot quicker and you can grab some real bargains.
Palm Beach
This is a must go for anyone who loves a day trip. It takes a bit of a bus journey to get there so make sure you've got plenty of water in case, like us, the bus you're on for an hour and a half doesn't have air con and its 32 degrees out! Once you arrive though it will definitely be worth it. If you love jumping in the waves then head to the right side of the spit, this is exposed and can get pretty lively! If you're after a more relaxing swim then head to the left side, this beach is protected from waves and wind and has beautiful views of the surrounding mountains. Finally, the best part if the lighthouse. It's a bit of an uphill climb but the view at the top is even more breath taking than the stairs to get there. There's 2 options for getting up/down the hill; a stair case or a flat slope. I recommend the stairs even though it says it's slightly harder.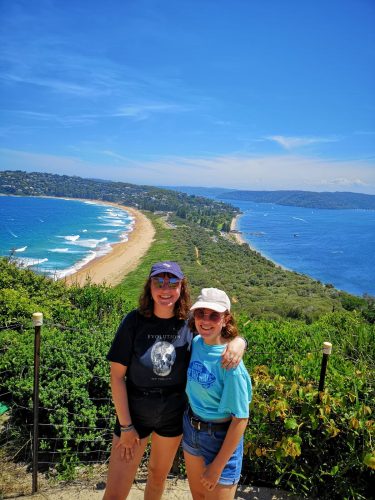 The Icebergs
This is a pool at the South end of Bondi Beach attached to multiple restaurants. The trick with this one is don't go to the Michellin Star one because it's crazy expensive, don't go to the cheaper restaurant because it's not very good and you can't book so the wait is super long, instead go for breakfast! There is a cafe above the pool that very few people know about that over looks the pool and the beach with outdoor seating. You go through as if you're trying to go to the pool but instead just say we're going to the cafe and they'll let you through (you have to pay to go to the pool). The breakfast is absolutely delicious. And whilst you're there you may as well jump in the pool since it's one of the most famous spots in Sydney. I recommend jumping on a day with big waves if you want a bit of fun; they slam up and over the side into the pool.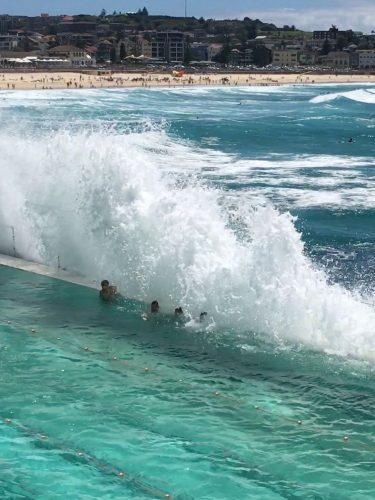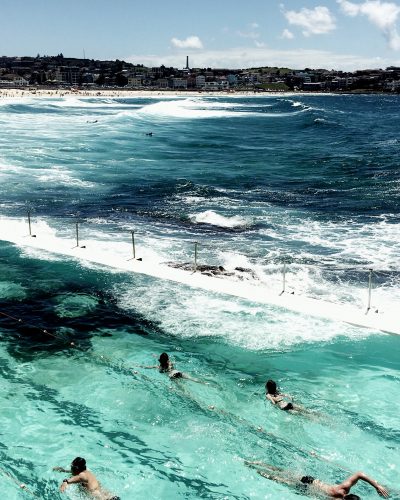 Food + Drink
Just a couple of my favourites for a bite and a drink:
Bar Luca – the best burgers in Sydney, might have to wait a bit for a table but so worth it (get the sweet potato fries)
Frankies Pizza – hit this place at happy hour for a huge slice of delicious pizza for $3 and a scooner for $5, then stay a bit later and the live rock music will start
El Camino – again, an amazing happy hour. With $7 frozen margaritas, free nachos and a different Mexican dish on deal each night you cannot go wrong
Coogee Pavillion – a bit pricier than the others but wow the food is good and once your done you can waddle down the the beach and food coma away on the sand
Bulletin Place – again slightly pricier with cocktails ranging from $20 to $25, but again so worth it. The menu is made each day by the bartender working that night so you never know what to expect – it can be a bit tricky to find with no obvious signs, but you just go in the door and up the stairs and you'll find yourself transported to the 1920s.
Hope this has been helpful to anyone planning to go to Sydney.