---
I spent the summer at the Hong Kong University of Science and Technology (HKUST) taking part in an exciting exchange programme that I definitely won't forget. I would like to share my experience with you and hope that you also consider to spend a few weeks at this impressive university in Hong Kong.
HKUST is a relatively young public university, founded in 1991, offering programmes in science, engineering, business, management, humanities and social science. It is one of 8 universities in Hong Kong and teaches almost exclusively in English. The beautiful campus is situated on the east coast of Hong Kong's New Territories which places it just outside the hustle and bustle of the city. Nonetheless, I found it was very easy to get around using the university as a base. The campus has two bus terminals (north and south). I regularly undertook the short 10 minute bus ride (on bus 11) from the north bus-stop to Hang Hau MTR Station, which is the closest metro station to the campus. I was surprised how cheap public transport was; some short journeys on the MTR could cost less than 2HKD (20p). To use public transport in Hong Kong I had to get on Octopus card on arrival. It works in the same way as an Oyster card and you can top it up easily at any MTR station on the network.
Since the university sits on the side of a steep hill, it is spread over different levels with buildings on separate terraces carved in the hillside. The view is very pretty as most buildings look out over the sea and multiple small green islands. Watching the sunrise from the campus is really special. The academic buildings but also the library and canteens are on top-level terraces with the student halls and sports grounds located by the seaside. Being in Hall 8 right next to the beach meant food and lectures were always a towering climb away. Every morning I had to take 3 elevators covering roughly 30 floors just to get to the main academic building. Don't even think of riding a bike. The majority of lectures are in the Main Academic Building however, my business lectures took place in the brand new Business Building.
Good food is important to me and I was not disappointed. HKUST has two large canteens which mostly provide Asian cuisine. If you've had enough of local food there is also a Subway, McDonalds and a Kebab/Pizza shop on campus. Any snacks or drinks you might need you can get from the university supermarket or from one of the many vending machines around the campus. It's not only convenient to have so many options on campus but since the food here is subsidised it is also cheap (up to 40HKD; approximately £4 for a meal).
The summer programme at HKUST is part of the normal summer semester for students at the university but also offers places to exchange students like me. The university is not crowded in summer but there were many local students present and I was able to get to know a few well, not just interacting with other foreign students. The lecture programme offered is varied and I decided to take courses outside my speciality which would not normally be offered to me at home. If you decide to participate in this summer exchange enrol in your courses early and be careful when choosing courses since HKUST will not allow any overlap. Lectures at the university are different to the UK. All my lectures were 3 hours long which was quite daunting at the beginning. Although my group was small, the lectures were relaxed and interesting at the same time.
There is a large group of summer exchanges students at the university and you get to know people from all over the world. The local organisers make sure you meet each other, offering trips (for instance to Macao or the Big Buddha at Lantau), organise welcome and farewell parties and little workshops where you can learn to make dim sum or attempt to speak Cantonese. On campus you can enjoy many excellent facilities; I played football a lot with new friends from Singapore and we spent many nights watching the World Cup in the common room. There's a lot to do in Hong Kong, both exploring the city and surrounding nature. I went on a number of incredible hikes. The Dragonback hike was my favourite as the trail ends on a stunning beach, and when you're drenched in sweat, a swim in the ocean is the best way to finish a tiring walk.
Hong Kong is a convenient, well connected and quite central transport hub for travelling in East and South East Asia which makes it a good and fairly inexpensive base to explore the surrounding countries. I went to Vietnam and Cambodia on my trips which are roughly two hours away by plane but the more adventurous traveller could go further.
I would definitely recommend this summer exchange. Not only do you spend a fantastic summer in a unique country, at a world class university with plenty of exciting adventures and learning opportunities. You also meet new friends for life from all around the world.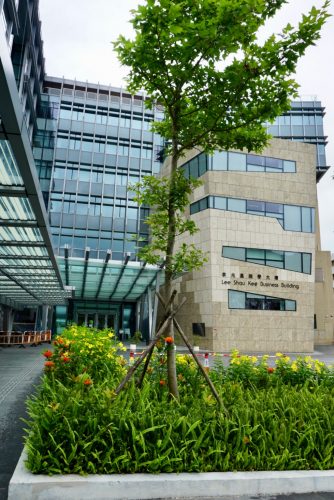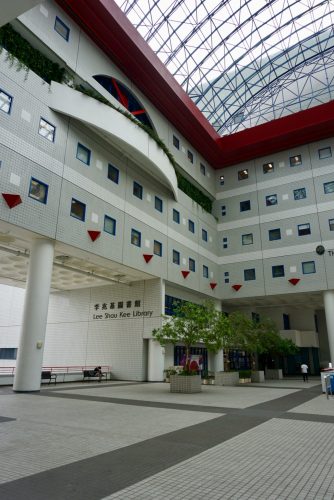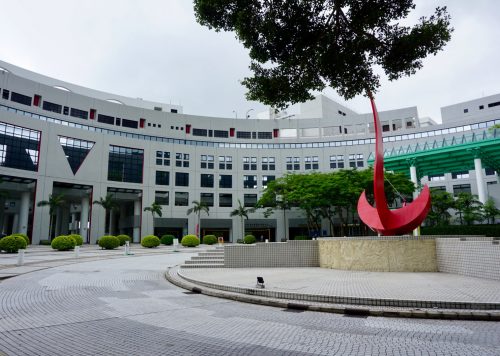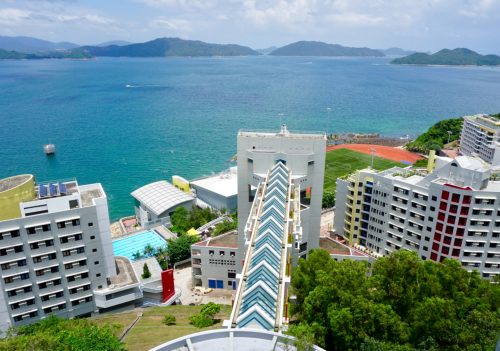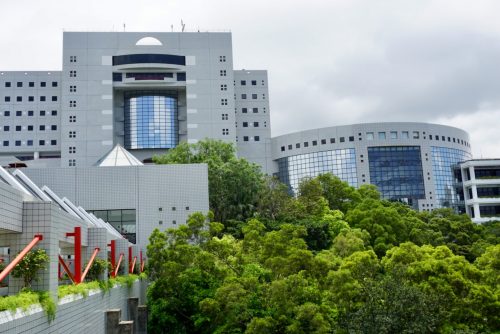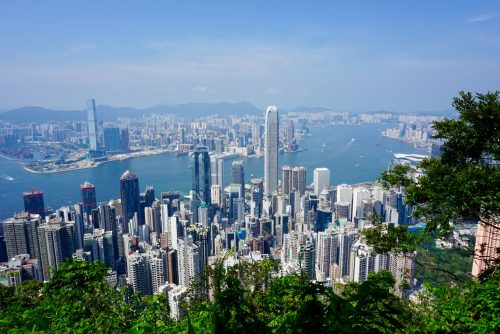 Studying the Hong Kong Way – A Summer at the Hong Kong University of Science and Technology