---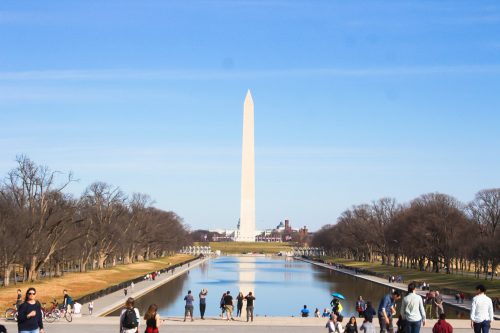 Over the last academic year, I have been studying in Washington D.C., United States of America. Before flying out there, all I could think is 'how on earth am I going to survive?' And now, having spent just under 2 months back in the unexpectedly sunny U.K., I have had the chance to reflect on some of my experiences abroad. It has been a wild ride to say the least, studying abroad in the United States, facing an entirely new culture head on, meeting new people, and living independently. It is so weird to me to think that my time in the USA has come to an end permanently. Faced with a lengthy summer in front of me before I start back in September in Southampton, the end of my year in America seemed quite anti-climactic for me. Upon my arrival home I was expecting lots of things to have drastically changed when really all that has happened is my hometown changed one of its shops and my mum put up new blinds in my room. All the emotional energy spent on goodbyes just before I left seemed to fizzle out and as I sit on my bed back in my hometown, it could almost feel like it was all simply a dream.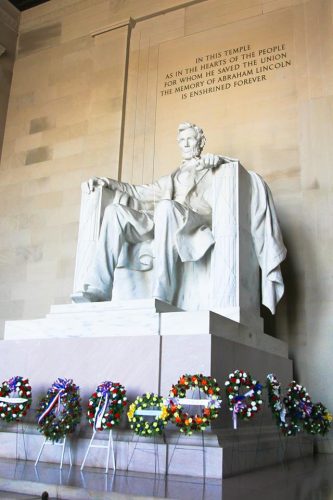 In my head it kind of feels like I've just broken up for a normal summer holiday and I will resume my studies there in September. I've been reflecting on why I feel like this, and I think part of this feeling is because having come back and seen a lot of my friends moving on and graduate, and although neither I nor they have fundamentally changed, I followed my path to America and really grew as a person there. This year did not feel like an escape from my real life or even a gap year, it functioned as a year of my life in its own right. When I think about the long application process, months of waiting for the outcome, then difficulty securing my place there, or the masses of visa paperwork or the rounds of vaccinations, and finally the actual experience of going away, my first solo flight, it is still hard to process. I remember the first night when I had finally arrived on CUA's campus, faced with a prison-like bedroom, no contact with home due to time difference, without no substantial items of comfort in my room (not even a duvet!) and crying myself to sleep thinking 'how on earth did I ever think I could cope with this?'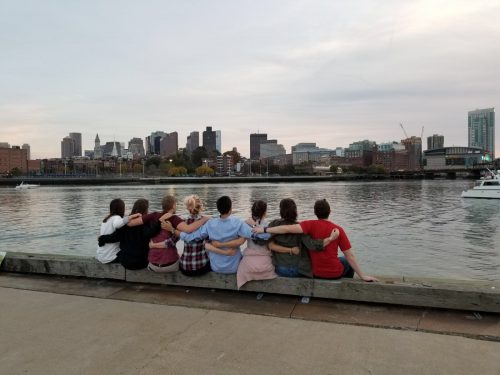 Since that first night, I am in awe of exactly how well I coped in leaving pretty much everything I was familiar with and starting anew. One huge help in this was meeting other international students and being accepted into this oddly-thrown together group. Sharing our own unique customs (tea for the win!)  with each other and sharing new 'American' experiences together really threw me into normal US college life, so huge shoutout to them! The other thing I can credit for getting me through this year was the massive support network I had from my family and my home friends. Every skype conversation honestly filled me with so much love and confidence to tackle the next part of my year. Anyone who messaged me, snapped me or facetimed me, I want to emphasise how much those conversations, no matter how small, really helped me get my life back on track and realise why I was studying away from home. Another major factor that got me through my year abroad was the feeling of being part of a collective and really immersing myself in the CUA life, particularly through joining the dance company for the year. This fantastic group of people were not only seriously flexible with amazing rhythm but were a beautiful mix of creative souls and it was so much fun to express myself in a different way to what I am used to. Love ya guys! In fact, the CUA life in general was filled with far more school events than I was used to at Southampton, and by the end of the year, I was accustomed and enjoying the idea of university pride. It's not something the Brits do particularly well unless you are in a sports team at uni and it is something I will miss a lot.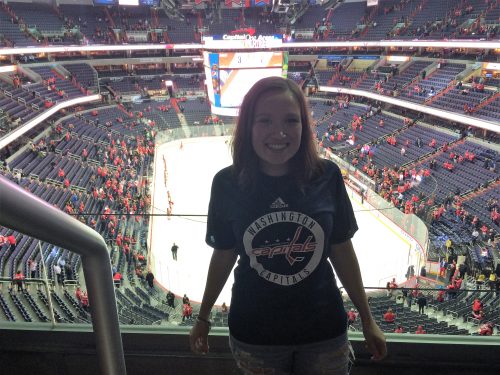 One part of the year abroad experience that many people do not really realise was that (although my snapchat may suggest otherwise) the year was a normal university experience and I spend my days mostly rather uneventfully, doing school work and attending lessons. Because the highs were very high, the averages could sometimes feel quite low. I particularly found the US education system quite frustrating, with quantity of work seeming to be favoured over quality. It made me weirdly miss the way assignments work at Southampton due to the 'school' hand-holding feel. The flip side of this, of course, was due to the fact that travel around the states was pretty cheap relatively (particularly bus-wise) I really got the chance to unlock my wanderlust spirit and explore to my heart's content. Covering a fair amount of the East coast, I managed to visit West Virginia, Philadelphia, Boston, Virginia Beach and Chesapeake Bay, New York, Miami, New Orleans and Chicago. These places were honestly the highlights of my year as I got the opportunity to explore new places, people and experiences.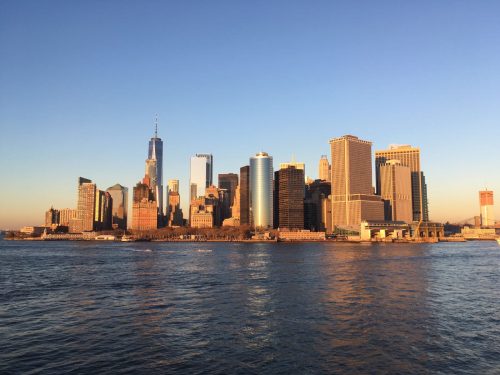 I could have easily stayed in Southampton, particularly when my first North American university choice fell through, I could have had a great year graduating with my friends. But this experience has made me much more well-travelled, globally-aware and independent. I have grown in confidence significantly and feel like I have learnt so much by bursting out of the Guildford/Southampton bubble. It's the furthest and the longest I've ever been away from home and with this newfound confidence I feel more equipped to tackle what life throws at me.
So gooodbye and thanks to my readers, it genuinely means a lot when I hear 'So I read your blog…' What started out as a mandatory assignment from Southampton has turned into a place of reflection and memory that sometimes I forget I'm writing for an audience! Thank you for those of you who have followed me on my journey from the beginning, as well as those of you who are new faces. It is much appreciated.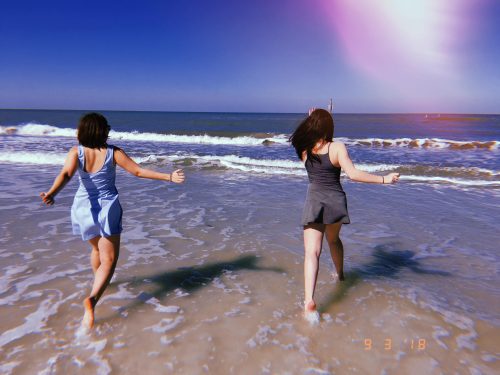 I also greatly encourage anyone reading this blog to take that leap of faith and think of what it might do for you and your growth as a person to study abroad. Don't let finances, fear of the unknown or paperwork stop you. A year abroad not only forces you to be fiercely independent, but you learn so many new things about culture and customs of a particular country, allowing you to broaden your horizons dramatically. The chance to explore further than you've ever been before, making international friends and experiencing a new lifestyle cannot be understated. You never know where that opportunity could take you!
So goodbye Washington D.C., it has been a pleasure. Guess that's all that's left to say!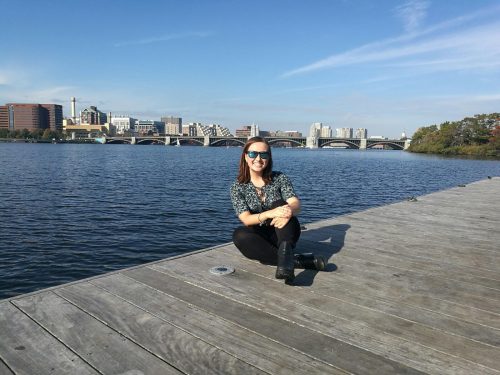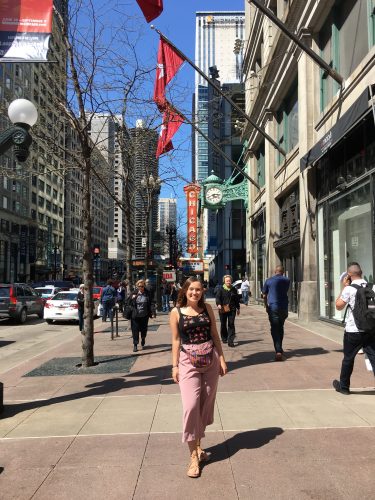 This is America: Studying in Washington D.C.