---
25th January 2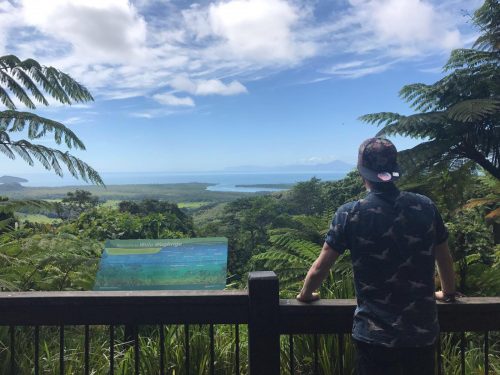 018, exams in Soton have just finished. I am meant to start studying at The University of Western Australia (UWA) in late February, so the way I see it, I can squeeze in the whole East coast of Australia (Cairns to Melbourne) in about 18 days. My mate Joe is going to be studying in Melbourne so we both head out to Oz and touch
down on the 30th January. Cairns is Northern East coast of Australia, and the main location of the Great Barrier Reef, so we get straight on to a boat (completing disregarding any jetlag we might have) and go out over one of the seven wonders of the natural world.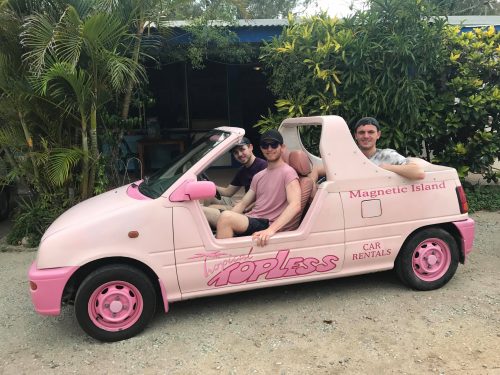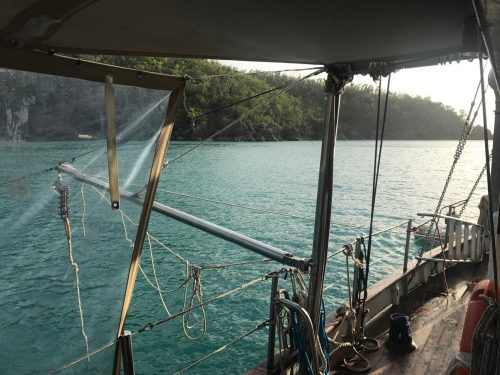 When people ask me how was Australia there are so many moments I can quote back, one of the key memories was swimming over the reef, just above a shark. For just over 50 metres, I was able to swim above a completely wild shark, in the most natural of habitats of this amazing animal. Seeing copious amounts of jellyfish and the vibrant colours of the barrier reef, was a holiday in itself, for me, this was day one of a 6 month trip.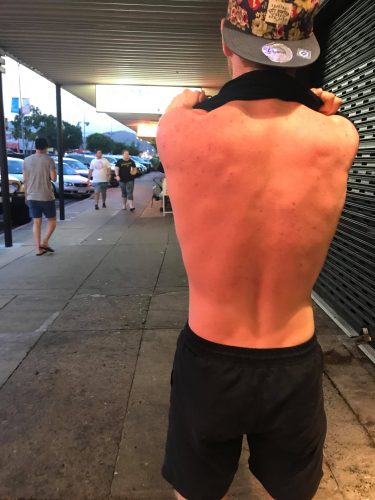 Until you attempt to travel around Australia, you cannot begin to comprehend or realise quite how big the country actually is. We decided to use the greyhound coaches to get around, which were incredibly useful, being able to book at anytime of the day  and night, to the next destination. It would take be pages to list of everything I did along the East Coast, so I will just highlight my favourite aspects. We stopped off at the Whitsundays, a group of islands like no other. The water here is crystal and the sand, so white, they transport it to Dubai to coat their beaches. This is the depiction of a paradise island. A group of use all got on to a boat, which was our home for the nigth and set off out over the barrier reef. Everyone was in the mood to have a few drinks, enjoy the sun have an infamous aussie bbq and just chill out for a bit. No one expected to go snorkelling with a stingray and kayak with turtles.
All of this travelling was so amazing  but attempting to cover some 3000km in just under three weeks and experiencing everything at the same time was so tiring. So when we made it to Noosa, I think I found it so good because it was our first chance to have a real break. Noosa itself is absolutely stunning. The beaches are top class and the walking trails felt like we were genuinely in the rainforest (plus we actually got lost). It was just so relaxed here, the people were chilled and the only real noise here was from the sea or the occasional osprey. Cannot thank Noosa enough for the much need recuperation.
Sydney was another huge stop, and such a famous one. We were lucky enough to get to see a show in the Opera house, something we never thought we would get the chance to do. We saw something vastly different to what you'd associate with the opera house and the only way to describe it was the most amazing acrobatic and stunt show I have ever seen. People flying everywhere, the air filled with smoke or fire or lights, it was phenomenal and I don't think I will ever see something quite like it again, a true highlight on the East Coast. Exploring the blue mountains was also an amazing experience, where we got our first real close up with Kangaroos and a chance to really see how vast the country is. The rainforests in Australia are immense and with Jamison Valley it truly feels like you're taken to Jurassic Park. Every way you look, you just see green trees and a blue haze in the air (the Blue Mountains) which is incredible and does make you feel so small. Sydney served up some true memories but there was no way we could leave without trying a Kangaroo burger (sounds so wrong, but there is more Roo's in Australia than there are people so we told ourselves it was fine). I'm not a huge fan of beetroot but this burger was delicious and I would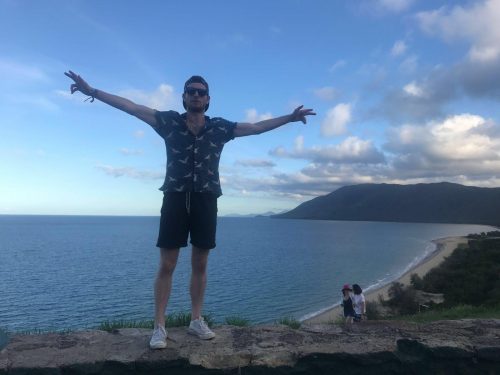 thoroughly recommend diving in with the traditional purple veg included. Definitely grab one of these burgers somewhere if you get the chance.
By the time we made it to Melbourne, Joe had to head off to uni, but we were fortunate to see penguins
heading in from the sea on to the dry land, and for around half an hour we were absolutely surrounded by these small birds (which I didn't even realise were in Oz). Had an amazing time travelling down the east coast and I was glad I had someone to travel with, but you meet plenty of people in the hostels, and everyone is very welcoming. Everyone realises you're probably in the same boat and always more than willing to help each other out. We met quite a few people that we went on trips and tours with, just from getting to talk in the rooms. The key is having to put yourself out there a bit and make that tiny bit of effort, people are generally very welcoming.
The East Coast was absolutely mind blowing and I would strongly recommend it as a travelling experience. I feel like the 18 or so days wasn't too far off the time needed to travel, a few more days to allow for sleep and travel. I did not feel like I missed out on any part of the East, I saw sharks, crocodiles, met an aboriginal tribe (who are some of the most friendly and intriguing people. They always seem to be smiling and having fun, especially the younger ones, they do not stop playing. Seeing them all dive in to streams in the rainforest was something I will never forget, especially as all of us took around 10 minutes to get in as it was too cold!), saw koalas, kangaroos, snakes, spiders, jellyfish, turtles, rays, penguins, climbed mountains, explored islands, relaxed on beaches and boats, ran for buses, scared ourselves about crocodiles in the streams, suffered heatstroke (an experience that I would still not change, hallucinations were awful though), met amazing people and made phenomenal memories.
I arrived at UWA two days into O-week, their version of freshers, and right away you realise how friendly the Aussies are, they don't all seem too busy to give you some of their time and actually get to know you. I have never w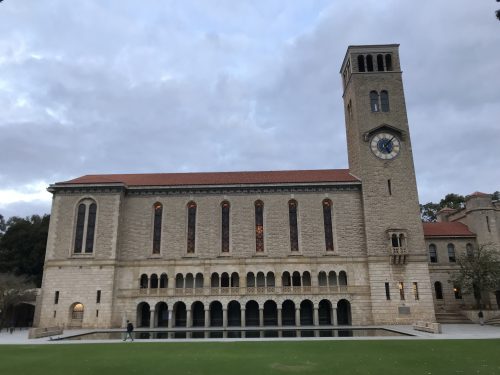 oken up so drained that next morning, but there are activities going on all week which were all part of the Unihall experience. They put in a lot of effort for the activities during the day, trying to get everyone to make friends and settle in for their first week, which was good, maybe something which could become a bit bigger in the UK. First week you're bound to meet so many new people and being that 60% of Unihall were exchange or international students, there was a real mix of people with such diverse backgrounds, which was really good, everyone brings such different things to the table. I made some really good friends in the first few weeks, so much so that a group of us decided to book a trip to Bali. This exchange was so good for the fact that you met some really like minded people who were up for anything and everything, we all wanted to make the most of the time in Australia and enjoy this uni experience.
Lectures had also started, and I was studying a real variety of subjects which was so interesting, espeically neurobiology (I study Biochemistry) as we got to use cadavers once a week in lab sessions. I did find it hard studying this variety of subjects as I was behind but I did find it so interesting. The university out there is very different, and uwa labs were excellently run. I will genuinely really miss studying the subjects I did out there, the syllabus was made to be really engaging and the majority of lecturers delivered them superbly. Admittedly, due to every single lecture being recorded, attendance to lectures was usually weak, as many uwa student do not live on campus (it is quite expensive) which can be a bit of a dampener on studying at uwa. Students tend to study completely different modules here each semester, so friends on the course is really not a thing out here, and as they are very family orientated culture, moving in together into shared houses is a thing that the UK really does do a lot, lot better. But this meant that we got even closer with the group of us in halls. We would all go down to eat lunch and dinner together most days, which was easy, no washing up and as much food as we wanted (not that we always wanted more, noodles for breakfast was sometimes a bit too much).
Unihall was very different to what I had seen in my first year at Southampton, it had quite an influence from the University in mixing students together, like there were intramural sports events on most weeks in which you competed fo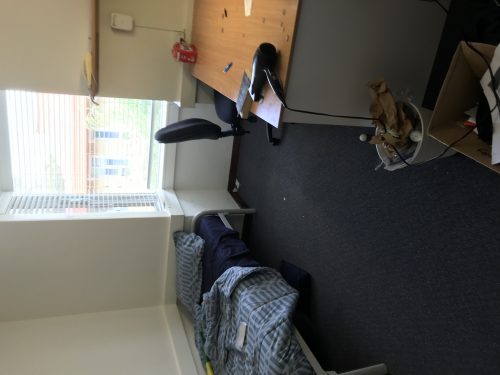 r your halls against the other halls. It was almost expected that you went along to either represent your hall, or to support them, regardless you went because they were a great laugh and was really good to have a huge community surrounding you. This meant you got to know a lot of the people who lived with and around you. Paired with the catered aspect of halls, you really felt like you had a lot of friends around all the time here.
When we all went off to Bali, I think every one of us came back wanting to travel a bit more, rather than going back into the lecture halls. It was so amazing getting this chance to take a break from all of the studying to go and visit a new country and new culture, which was so different from what we were used t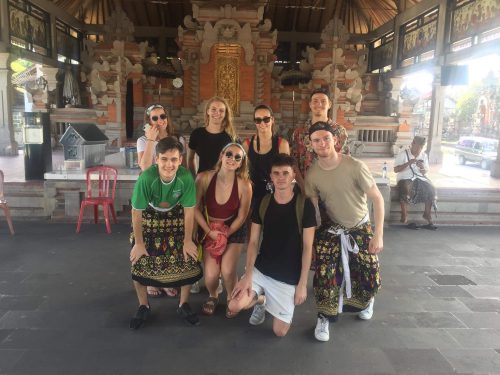 o. Whilst out there we saw so much; rice fields, infinity pools, a monkey forest and even some traditional Indonesian shows (I mean, really traditional). I wouldn't have seen myself in Bali, esp up in these local towns (where Westerners are like celebrities, we actually had photos taken with the locals) if not for the opportunity I got to study abroad in Australia.
Going across to Australia, you become so aware of the time you have there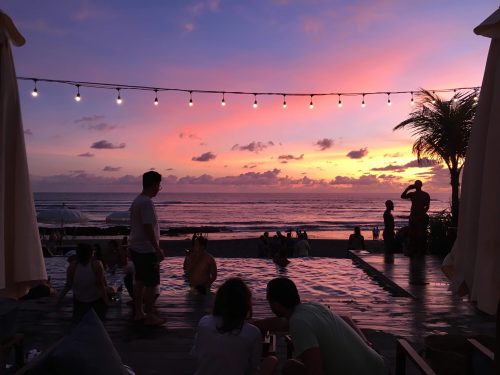 and knowing that you might not get the chance to see some of these friends you make for a very long time, if again. You also realise how this opportunity is once in a lifetime and it is not only about the studying. It is an experience and you have to make sure you fit it all in, the sightseeing, the social side etc. You have to do a whole lot of doing. Whilst there, we all took a trip down to a town called Margaret River, well known for its vineyards (we didn't mind trying them out). We took a trip to Rottnest Island, home to the world's happiest animal;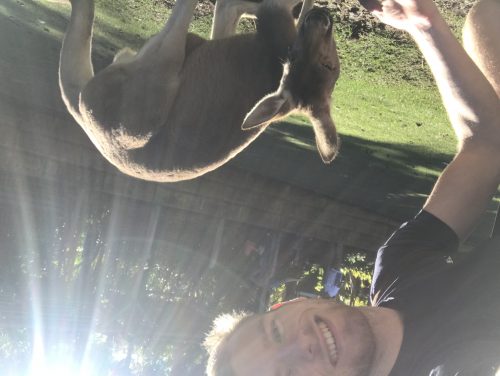 The Quokka. We went to an Australian football game and experienced their sporting world, we went to a wildlife park and got to hang out with emus, kangaroos and koalas (both of which are so soft and can be really gentle). Not only do you experience all these amazing things, but you do it with some amazing mates who are obviously interested in doing this all along with you. Studying in Australia you are sure to learn so much about the other sid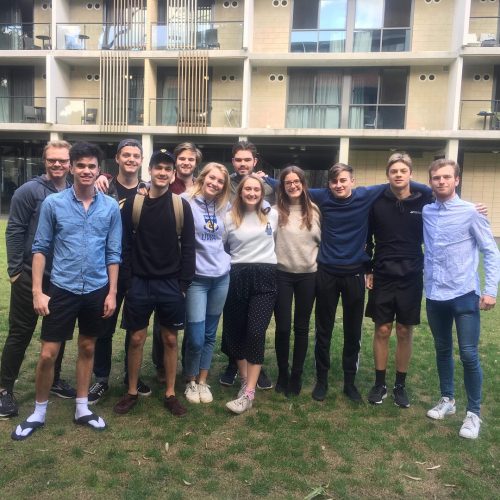 e of the world, about yourself and I know you will leave having made friends who you will genuinely miss.
Semester abroad in Perth, Western Australia