---
I have two weeks left. It still doesn't feel real typing it. This semester has absolutely flown by and with just a short amount of time left, it feels like a nice opportunity to sit down and try and sum up my year a little bit.
This semester was pretty different to last semester. I didn't realise, but in a lot of countries, students only do an exchange for one semester rather than the whole year. With this in mind, there have been far fewer exchange students here this term – in fact I've been the only non-national in the languages department which has been cool at times and daunting at others – but this has encouraged me to reach out to more people I see every day but don't know much about and make some new Mexican friends.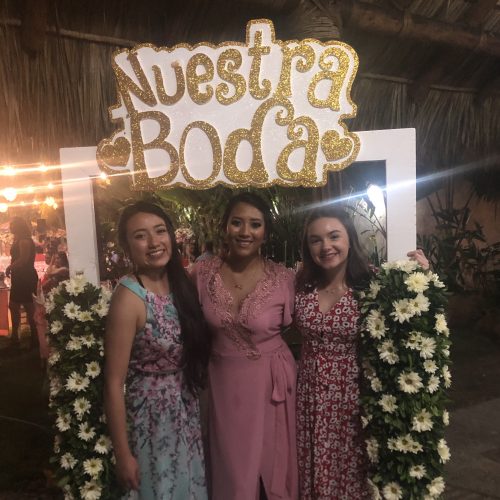 There haven't been as many traditional Mexican celebrations in this half of the year as the last half (Day of the Dead, Independence Day, the run up to Christmas) but May has been full of what they call 'puentes' (literally meaning 'bridge' but sort of an equivalent to a bank holiday in the UK where they make a Friday or a Monday a holiday day and extend the weekend). Last week we had a 5 day weekend! This has given me the opportunity to travel around Mexico a bit more and see places I hadn't seen yet but really wanted to. In March I visited Oaxaca (think Wahaca the UK restaurant chain but spelt correctly!) which is famous for its beautiful beaches and traditional tlayudas. A tlayuda is probably best described as a Mexican pizza – a big tortilla on the bottom with frijoles instead of tomato sauce and a load of different toppings. I also went to my first ever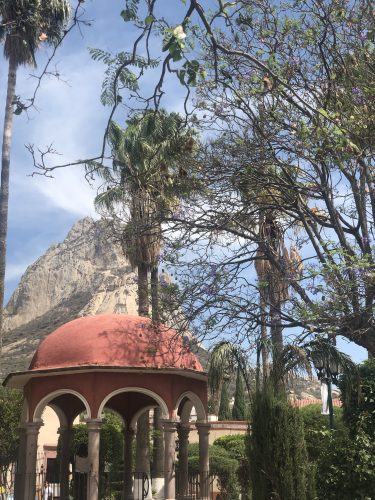 Mexican wedding in April! My friend's sister got married in Acapulco where they're from…ON THE BEACH! Yes, it was as cool as it sounds and it was incredible learning about all the Mexican wedding traditions. One of them involves the newlyweds standing on chairs facing each other and holding their hands up to form an arch, while the guests run around them trying to push them off and prove how 'strong' their love is! More recently I visited San Miguel de Allende, a picture-perfect Mexican town with lots of tourists and prices to prove it, and nearby Bernal which is famous for it's Peña (La peña de Bernal) – sort of like a huge rock/mountain which people climb. In the 32 degree heat, just standing at the bottom and looking up made me tired and 'professional equipment' is advised to reach the top, so we decided to gracefully bow out after climbing a little bit and enjoy the view from below instead.
I remember arriving here so clearly, as though it were yesterday, and thinking 'I just hope I love it'. Despite all the ups and downs, the missing home,feeling a bit lost at first, I've made friends for life here and can confirm I have had the best year ever! I really wouldn't change any of it, even the slightly tough bits, and I'm so grateful to everyone who made it such a special experience. Hasta luego, México!