---
After endless forms, sorting accommodation, enrolling in modules, organising travel etc the date finally came around to fly out to the US for my semester abroad at The Pennsylvania State University. With a lucky free upgrade to business class I had a comfortable flight to Pittsburgh, where I spent a few days exploring and getting used to the portion sizes that I was going to have to deal with all semester…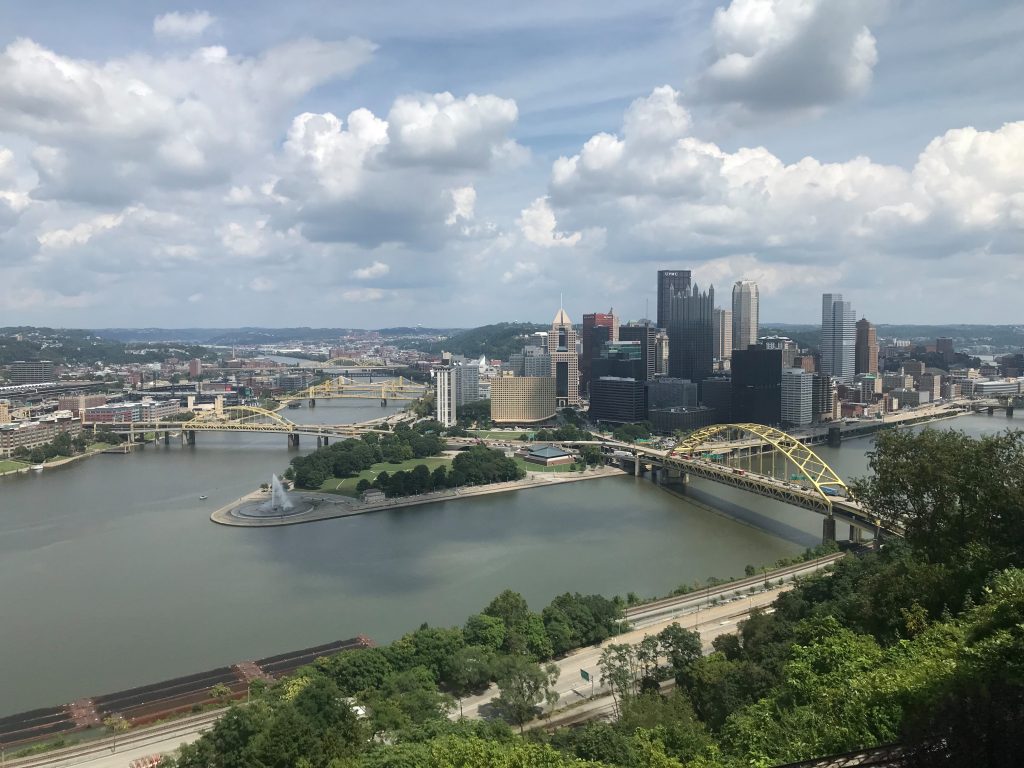 All of the international students had to arrive a week early for 'Orientation Week', where you're shown around the university, any outstanding forms or travel documents are completed, you're helped to set up a US bank account and phone number, and finally taught the Penn State Alma Mater – the university anthem that's sung at the end of the university football games.
Being a week early the university was mostly empty, so we pretty much had free reign of all the facilities before it got busy with all of the other students. We were also put in accommodation together for this Orientation week so we could get to know the other international students, before being moved into our main accommodation amongst all of the American students.
Penn State's Beaver stadium is the third biggest stadium in the world and is used for University (American) football games. They gave us a free tour of the stadium and its museum during this first week. The first game of the season was a friendly game against Idaho at the end of august, which we all were able to get tickets for. Before football games, it's common to 'tailgate' for a few hours, sometimes even all day if it's a big game. This involves thousands of people all parking up their cars around the stadium and bringing BBQ food, drinks, games, music etc. and having a huge party before heading into the stadium for the game which can last around 3 hours, sometimes more depending on stoppages, meaning that most game days would take up an entire day each weekend.
There were football games on most weekends around the beginning of the semester with the atmosphere getting increasingly exciting as the team built up an 8 game win streak and got up to being ranked 4th in the country. This quickly fizzled out when they lost 2 of the next 3 games, finishing the season ranked 13th in the country and qualifying for the 'Cotton Bowl Game', to conclude their season. With college sport being such a big deal in the US, there were always sports games going on other than football throughout the semester, including Basketball, Ice Hockey, Soccer, Volleyball and more.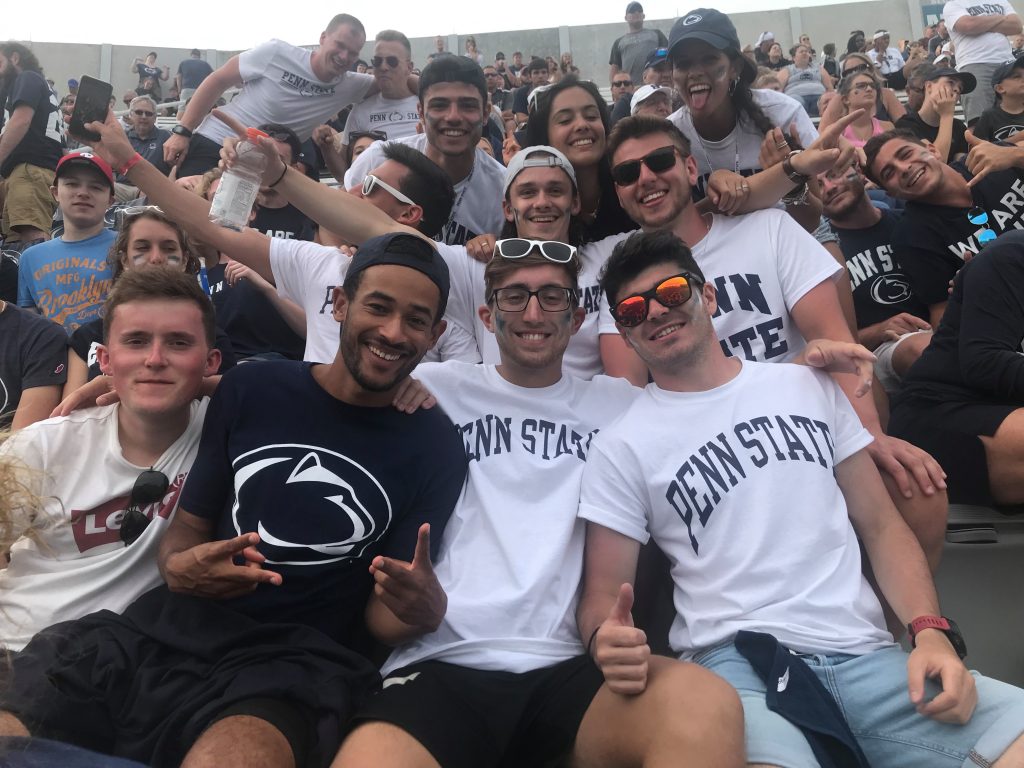 Once we had settled in well, we decided to organise a group trip up to Niagara Falls and Toronto for the weekend. With short flights being possible but expensive, we decided as a group of 20 to rent 3 cars and drive up to Toronto separately on a Friday afternoon. It was a 7 hour drive so we had to leave as soon as we had finished lectures on to make it there at a reasonable time, but luckily we all finished early on a Friday, so we were able to make it by the evening, before getting some dinner and checking out the Toronto nightlife.
On the return journey we stopped off at Niagara Falls, which turned out to be a bit of a theme park in the town, but we took a boat to the base of the falls which was amazing. After leaving Niagara Falls we stopped in Buffalo, New York to get some signature spicy Buffalo wings, before the rest of the journey back to State College.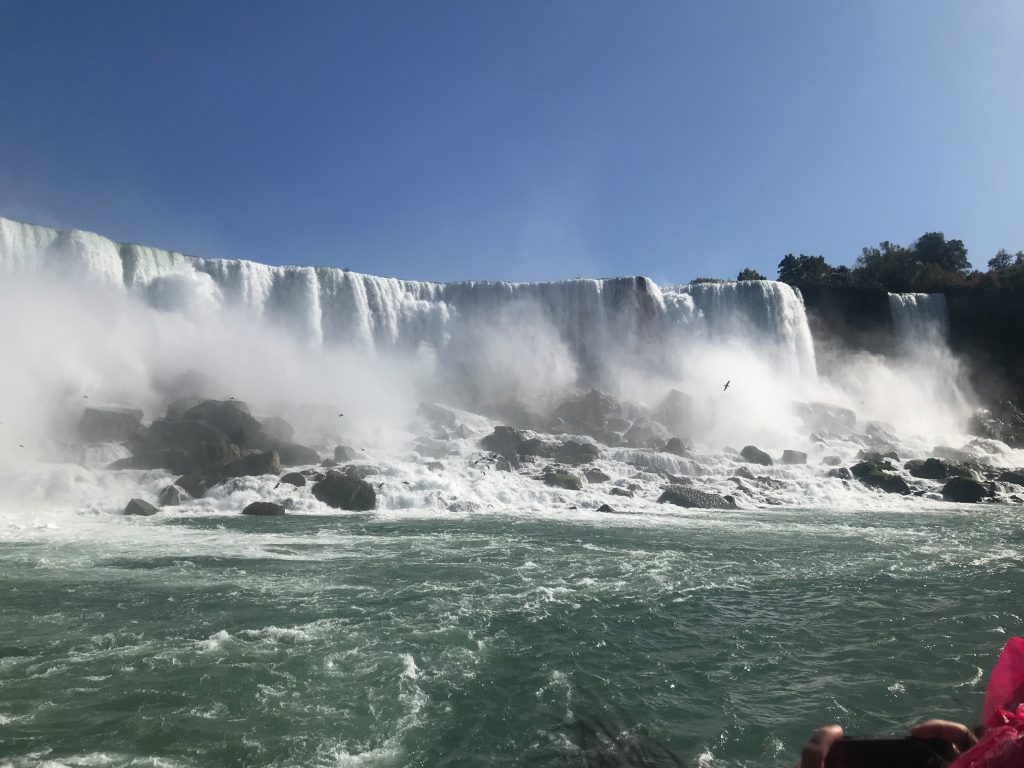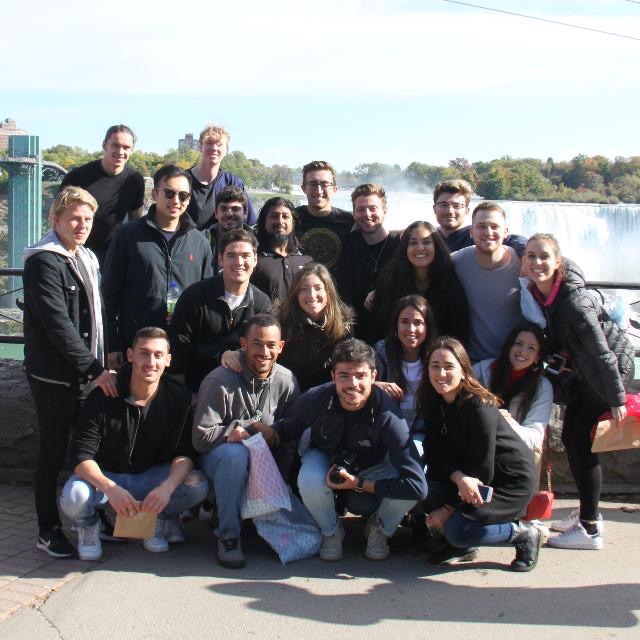 Being mid-October, we were now about halfway through the semester and realising how quickly it was going. While still keeping up with Uni work, we were all trying to make the most of being in State College, going to as many sports events as possible, as well as going out in the town a lot especially enjoying 'Country Night' every Tuesday night where everyone would dress up in checked shirts and cowboy hats to enjoy some classic Country music.
The second half of my semester abroad will be covered in 'Semester Abroad: Penn State (2)'
Semester abroad: Penn State (1)