---
My name is Lucie Huxtable and I'm currently in my second year studying education and psychology. Over the past 8 weeks I have completed a virtual internship with Think Pacific, immersing myself into an incredible programme where I was able to make a meaningful contribution from the comfort of my home and at my own pace!
Think Pacific is a social enterprise and a registered Fijian charity, operating in both the UK and Fiji. They promote ethical and sustainable volunteering to empower young people and further the development of the Fijian National Development Plan. I was lucky enough to partake in an expedition with TP in 2019, where I had the most amazing month in a remote village, teaching young kids and living like a Fijian! I thoroughly recommend checking out their volunteering expeditions once travel permits, it's the most unique and unforgettable experience. Anyway, once I heard about the virtual internship, I was very keen to get onboard, continue my journey with TP and be involved with something very worthwhile. I put a lot into it and got a lot out of it, improving personal skills such as communication and time management and professional skills such as networking with other interns. The internship is very flexible and offers 4, 8 or 12 week programmes depending on your time commitments and has start dates every couple of weeks.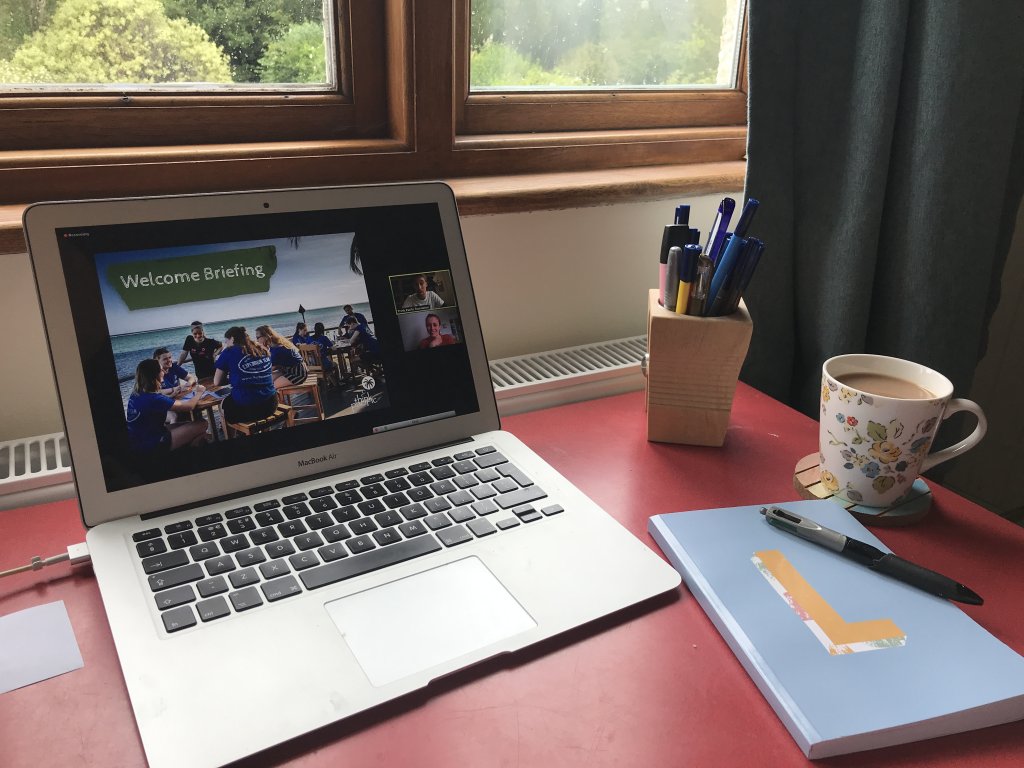 I chose to do the 8 week programme and so each phase of the internship was carried out with 2 weeks spent on each one. The first week involved getting set up and linked to platforms such as Slack and Google Calendar and the online portal that the internship is carried out on. I hadn't used any of those before, but it was very easy to navigate with the instructions and support from the TP team. After a welcome briefing delivered by two of the team and being introduced to our mentors, we were given access to the portal and begun exploring what the next 8 weeks were going to look like. We were also encouraged to set 3 S.M.A.R.T goals, focussing on personal, professional and contribution areas.
The first phase, named the discover phase, involved in depth learning all about Fijian culture, history, religion, the National Development Plan and more, in order to maximise our understanding and appreciation for the context that the partner organisations work in. There were introductions to the specific internship fields from which your action project is chosen from. These range hugely and include fields such as Business & Enterprise, Global Psychology, Engineering, Education and Environment.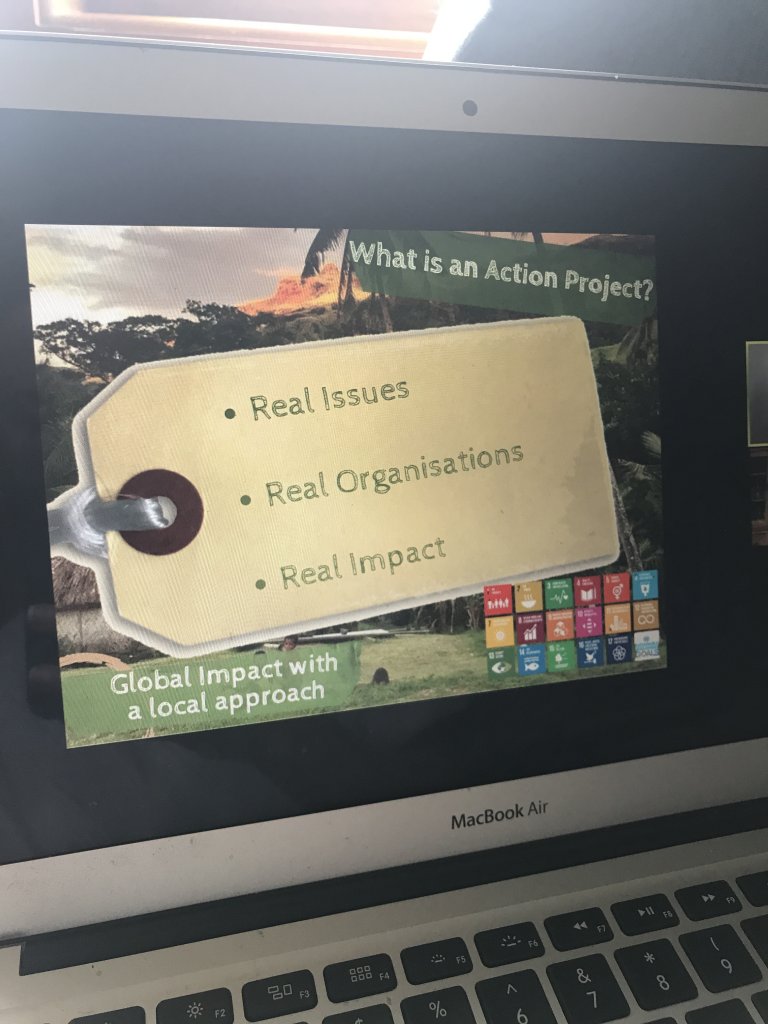 Within each field there are a number of Fijian charities, NGOs and organisations that TP has partnered with, each one with specific projects for interns to complete for them. The second phase, the decide phase was all about delving into these organisations and the work they do, and deciding on three projects you might like to carry out. This was probably the hardest part for me as there were just so many ones I wanted to do! I managed to narrow it down eventually with the help of my mentor and settled on a project for a feminist media organisation called Femlink Pacific. My action project was to produce a report on the UN Women, Peace and Security agenda – something I had never heard about before but got to know very well by the end.
During the week, the team put on different events such as the culture sessions on Wednesdays, the Monday briefings and skills sessions, including ones on time management, feedback and positive mindsets. Also we were encouraged to get in touch with other interns and so I attended a few 'virtual coffees' which were great fun and met a lot of like-minded people from across the globe. There were also regular meetings with my mentor to keep me on track.
Weeks 5 and 6, the design phase, were focussed on the action project. I did a lot of research (had far too many tabs going at once as usual) and then used Canva to create the report. I struggled with motivation at points and managing my time around my part-time job but as my mentor helpfully told me, knowing that the work I was doing was going to be impactful for a hugely worthwhile organisation, really helped in keeping me going.

Weeks 7 and 8 was the deliver phase and after a great workshop on delivering presentations, I set out to record mine. The presentations are about 5-10 minutes long and they're an opportunity to showcase the work you've produced. The presentations are recorded and then sent off to the partner organisation. There was then a final debrief to reflect on the internship and say goodbye to the team.
The 8 weeks flew by but they were filled with so much learning and many opportunities to increase my skillset as well as being able to positively contribute to a real life, important cause. I would recommend the virtual internship to anyone, TP is such a driven and exciting organisation to be a part of and I've had the best time, so a big Vinaka vakalevu to Think Pacific and to the Southampton Study Abroad Team for this amazing experience!
My Virtual Internship experience with Think Pacific!