---

My favourite thing about the University of Southampton is all the people in this picture.
SUSUtv has been my family since i've come to Southampton, and I was so privileged to join them and witnessing our best ever win yet! at the NAtional Student Television Association Conference and Awards 2014!! 😀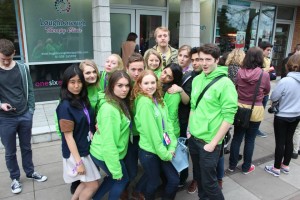 They're a bunch of wacky, fun, yet super approachable bunch of people and the best part is, they're great, passionate and committed at what they do. Seeing them work so hard for SUSU Elections, and in every other video project is very inspiring. To have been part of video projects even though I just came in January is really great. I learnt a lot about film, Southampton and life because of these people.
Having nearing the end of my exchange, I'm gonna miss these people very much!!
I <3 SUSUtv!
Ada