---
For this post, I'm going to just show some of the trips that are available when studying at Dalhousie University. Beginning with Cape Breton…
Cape Breton
This is one trip that I would definitely recommend while studying in Halifax. Cape Breton is a large island comprising the northernmost part of Nova Scotia and its scenery is stunning. We went in October for Thanksgiving weekend and as the leaves were changing at the time I would say this is the best time to go to Cape Breton. Hiking along different paths throughout the Cabot Trail offers some stunning views and renting an Airbnb is reasonably priced and fuel is cheap in Canada so the trip shouldn't be too expensive.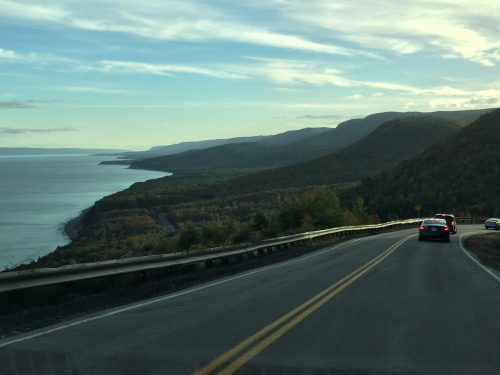 One of the main attractions of Cape Breton is the Skyline Trail in the Highlands national park on the North-West side of the Island, we weren't able to go because of an overly-aggressive Moose, but many insist that it's worth it. While the Western side has the best views, most of the towns are on the East side such as Sydney.
As I mentioned before Airbnb's are easy to get in Cape Breton. Where we stayed, Chéticamp, we were able to get a house for a dozen people. You would have to rent a car however, public transport is pretty much non-existent in rural Nova Scotia.
Overall, I'd recommend going to Cape Breton for a long weekend if you just want to do the Cabot Trail and maybe a few more days in order to explore the whole island more.
Montréal
Montréal is unlike any other city in North America, it's widely considered the best city for nightlife in Canada and offers a completely different vibe and culture to what you would be more accustomed to in Halifax. When I went to Montréal it was still early in the year and hot… much hotter than I anticipated with most days being in the high twenties or even low thirties. However, it doesn't stay like this, the winters in Halifax are cold enough as it is but the winters in Montréal are beautiful – for that reason I would recommend going either at the beginning or the end of the exchange when its warmer.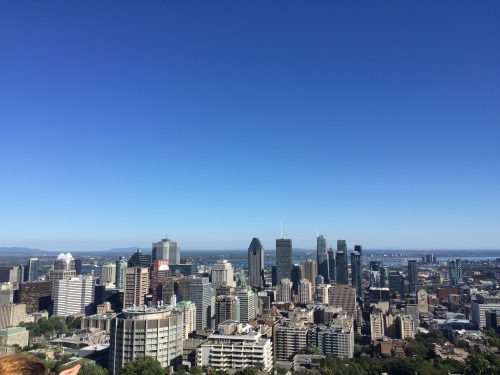 There is a lot to do in Montréal; downtown offers a huge amounts of restaurants and bars to go to as well as a huge array of Nightclubs too, although it is perhaps slightly more expensive than Halifax, it's still not expensive in relation to cities such as Toronto or London. Unlike Quebec City, the locals in Montréal are more than happy to speak English if you don't speak any French which was a godsend for me.
I would definitely recommend walking up Mont Royal which is in the centre of Montréal, the walk isn't hard and the view is incredible from the top as you can see. There's a café at the top as well with a veranda that has an incredible view of downtown. Other than this, I would say that the best thing to do during the day is just explore Montréal and just find the things that you would like to do yourselves.
Before going to a nightclub in the evening try and go to one of Montréal's rooftop bars downtown (if you go when its warm), the view is great and its really not something that's an option in Halifax due to the nature of downtown. For Montreal I would recommend a long weekend/a week overall.
The best way to get to Montréal is by flying from Halifax due to the distance, this would make Montréal one of the more expensive trips as flying domestically in Canada isn't cheap; but it will be worth it.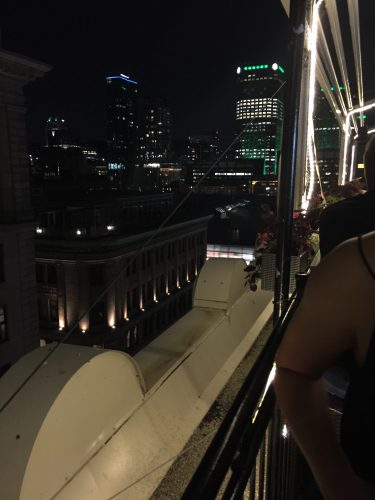 Mont Tremblant
Mont Tremblant is a ski resort in Quebec not too far from Montréal. Dalhousie runs a trip along with other universities for a weekend called Snow Jam at the Resort this takes place in early January. The drive is loooong, it will end up being about 16 hours each way not including the time difference but the weekend is fun and the resort is nice, due to the cost of renting equipment its probably best to bring as much of your own gear as possible, as mentioned above, it also gets bitterly cold in Quebec in winter so be sure to bring as many warm clothes as you can.
Others
There are plenty of other places worth seeing in Nova Scotia outside of Halifax itself, the most famous tourist spot outside Halifax is Peggy's Cove, the law school also runs a hike to Cape Split and surfing at Lawrencetown Beach. While I went to Montréal many of my mates went to the Kejimkujik National Park in the South of Nova Scotia. For all of these I would recommend going at the beginning or end of the year just so that it is warmer and ultimately more enjoyable.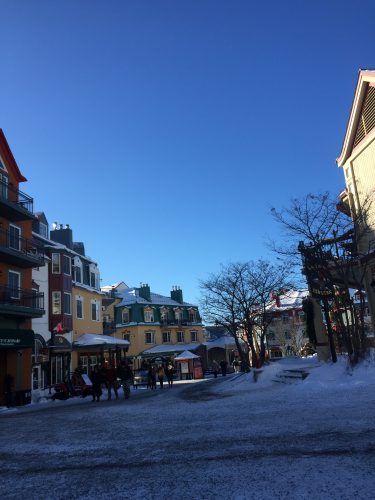 The neighbouring provinces of New Brunswick and Prince Edward Island also have scenic spots that are enjoyable in the warmer months and Halifax Airport does have flights going to the North-Eastern United States such as New York and Boston.
If you get sick of the cold weather in the winter many Canadians also go on holidays to Caribbean Islands such as Cuba for as little as $600 for a week (£352).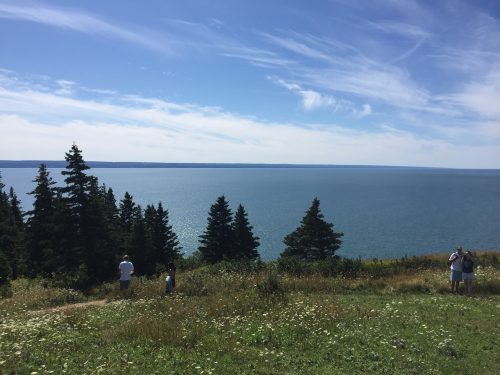 Exploring Nova Scotia and Eastern Canada