---
Dear Reader
I am going to attempt to summarise my 5-week summer school experience in the Chinese University of Hong Kong (CUHK) in hopes that one day you, or someone you know, might find this blog entry somewhat useful in either helping you navigate through Hong Kong or deciding on whether CUHK summer school is a worthwhile investment.
First impressions
My arrival was quite tiring. Jet-lagged, exhausted and quite lost in an airport I have never flown to before. It was almost midnight but thankfully I managed to catch an Uber to my hostel (Lee Woo Sing, CUHK). The 30-minute ride did cost me 380HKD (£38).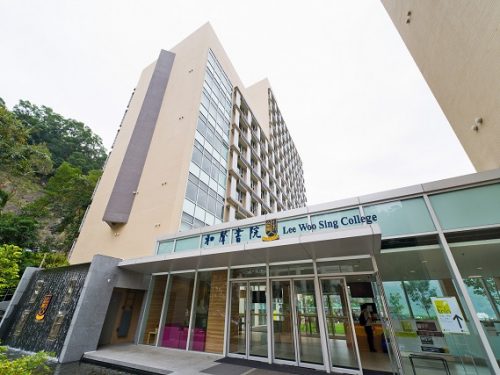 Once in Lee Woo Sing I was greeted by staff and shown my room. The room was cosy with two beds, one for me and one for my roommate. Surprisingly she had not arrived yet. There was also a remote-controlled air conditioner which was such a relief because the climate in Hong Kong is akin to a hot Swedish sauna. Lee Woo Sing contained a few ping pong and football tables, TV's and sofas, a launderette, a beautiful (yet small) gym and a few cafés/restaurants. The view from the kitchen window alone was simply breathtaking;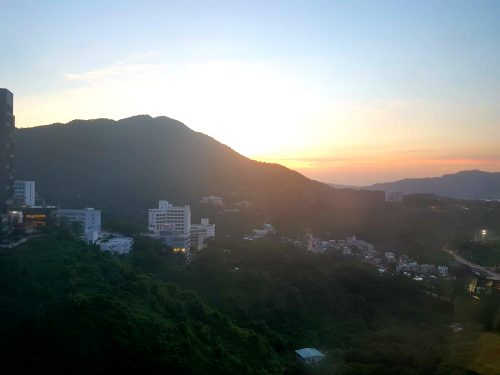 The next morning I was shown around the campus and then made my way down to the MTR station (University station), 20min. downhill walk from Lee Woo Sing. There I purchased the renowned Octopus card which operates essentially like the Oyster card back in London; you put down a deposit, 'add value' and then just tap away.  In Hong Kong, an Octopus card can also be used to cover some purchases and even meals in the cafeteria.
Overall the MTR in Hong Kong is very easy to navigate. It is very clean and every train has an AC. One of the other things that you must do once you arrive in Hong Kong is purchase a SIM card with plenty of data since this will be what you will have to rely on to get around. You can purchase one during the welcome tour/orientation, however, I found out that you can purchase a cheaper one from downtown. So I travelled to Apliu Street which is a 10min walk away from Shek Kip Mei Station and it looks something like this;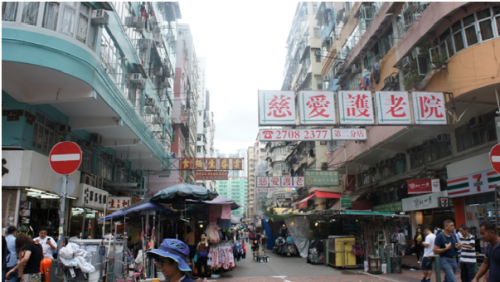 There you can purchase chargers, phone cases and all other electronic items for a relatively low price.
Food
It took me some time to find what I liked the most in Hong Kong. Some foods were quite new and unusual and hence harder to stomach.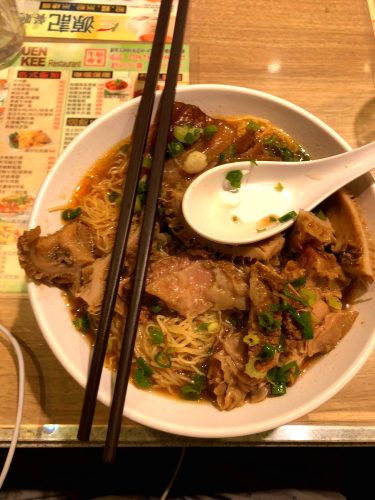 However, I didn't want to stick to eating in Shake Shack or McDonald's. Although McDonald's is worth checking out, ESPECIALLY for their taro pies (pictured below on the right) or Schezwan sauce!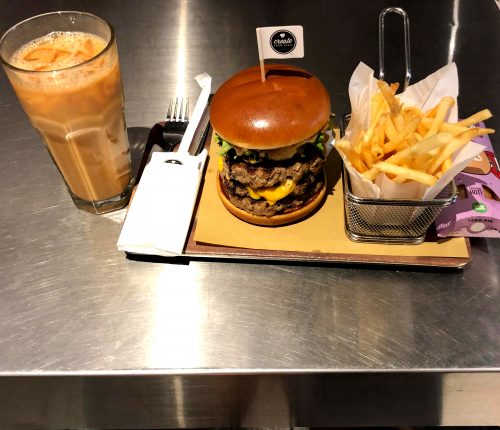 My personal favourite is One Dim Sum;
Exploring
There were 4 major tours offered as part of the acclimatisation programme, however, I only went on two of those:
1. Hong Kong tour
A nice view of Hong Kong in this tour, however, it was quite crowded and hard to see/ take photos.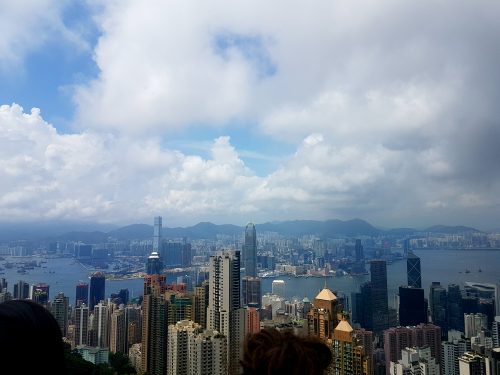 2. Islands tour
The Islands tour was way less crowded. There was also the option to go for a quick dip, which was really nice and cooling!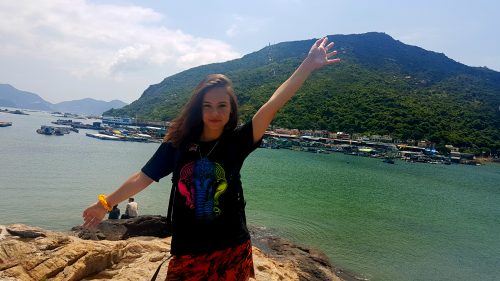 The remaining tours I couldn't go on because I was busy travelling. I still managed to do enough exploring by joining self-organised walks;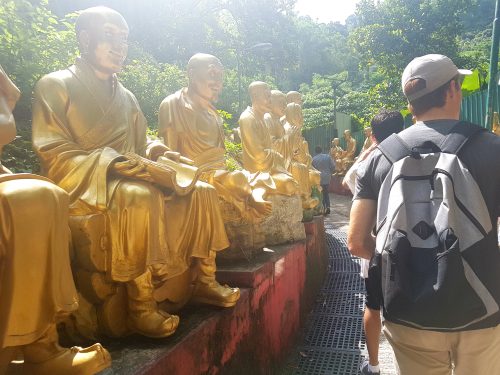 Self-organised tours were the most fun however you had to make sure someone organises the whole thing.
There were also various hikes happening every other day:
Dragon's back hike is situated in Shek O country park, it is a fairly easy hike in terms of the incline, however, there is no shelter for miles hence it can get a little exhausting but at the end, there is a beach where you can cool off.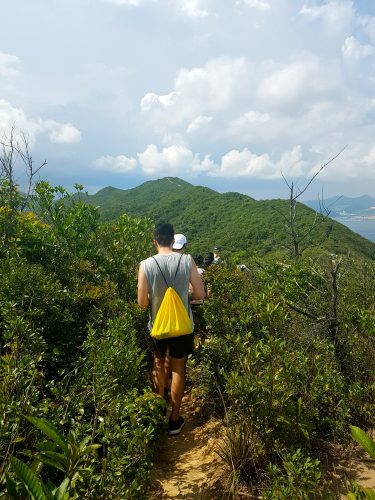 Lion's Rock is definitely a more intense a hike than Dragon's Back, overlooking Kowloon city it is a great spot for observing the light show.
Suicide cliff is the most challenging of them all. Depending on approach route it might mean climbing on all fours at times to avoid slipping, however personally I also found the best views here. Just make sure you prepare well because as the name foreshadows this hike is notorious for causing serious injury and death due to the steep slopes and slippery terrain.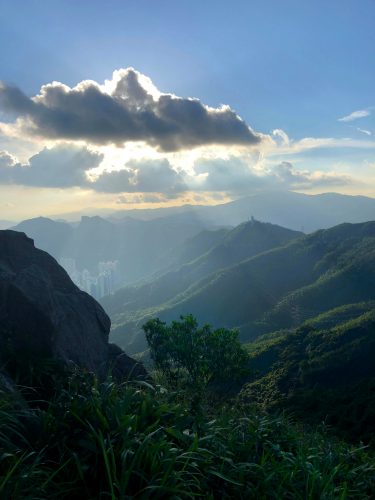 Nightlife
Most of your nights will begin at Mr. Wong's;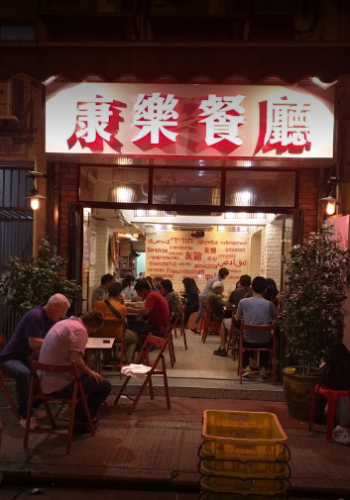 At first, I struggled getting acquainted to the loud, chaotic atmosphere in Mr Wong's but after a while it really grows on you. Although if you do prefer quieter and classier drinking then a bar like Cé La Vi or WoolooMooloo is the place for you;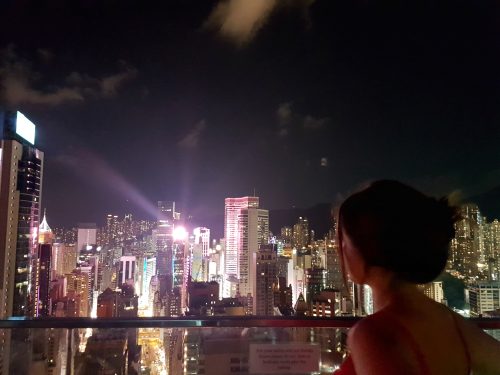 Hong Kong is not a city that never sleeps in how New York or London may be however Lan Kwai Fong is exactly that. Filled with pubs, clubs and bars it is likely to be the place where your night will finalise. LKF is lively from 8 pm to 4 am. All night, every night.
Travelling
It is more than likely that you will have enough spare time to travel around at least a little bit. Some of my course-mates travelled on their own and others in groups. Countries covered by some include Thailand, Vietnam, Cambodia, Japan, South Korea, Indonesia, mainland China and the Philippines. I personally only had time to visit Cambodia and Thailand, however, I wish I travelled more.
Here are a few pictures from Thailand. A very beautiful country, definitely worth visiting! I stayed in the south so I did all the beach hopping;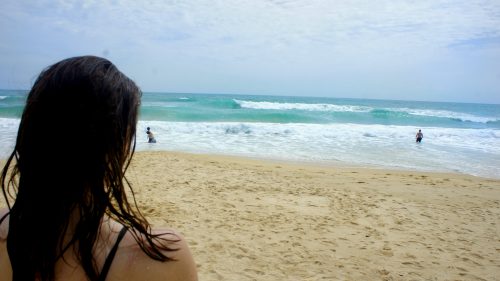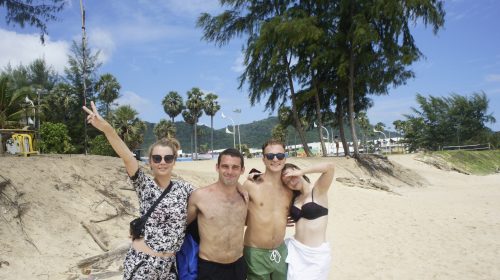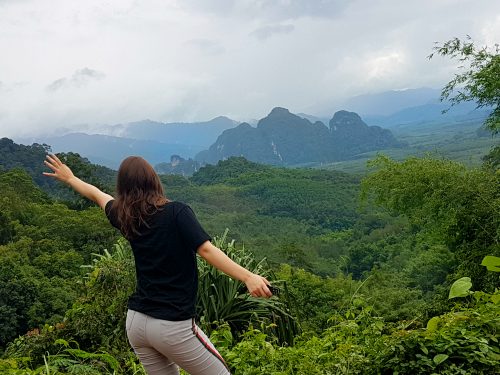 Khao Sok National Park, Thailand
I rented out a car in Thailand, which I would only advertise if you have done a fair amount of driving yourself back at home because the traffic is really crazy, especially in the city. However, if you do get a car then you will have the freedom to explore the depths of Thailand.
Cambodia
In Cambodia I left the beaches behind and visited a few temples;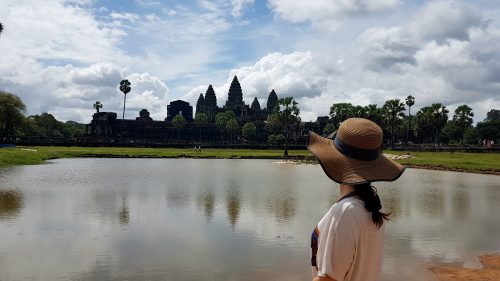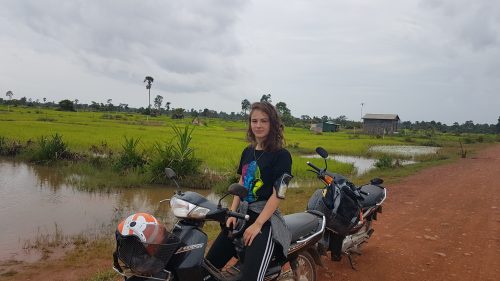 Conclusion
Without hesitation, my conclusion is bound to be that attending the CUHK Summer School was a great idea. I had travelled, explored and acquainted with many wonderful people alongside researching and studying my chosen programme!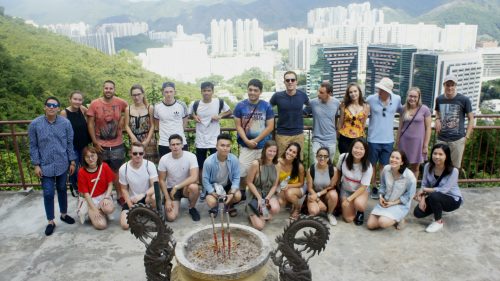 Chinese University of Hong Kong (July session)