---
For my final year of study at Southampton University, I was given the opportunity to complete my Masters at the Harvard Smithsonian Centre for Astrophysics (CfA) in Boston, USA. This year at the CfA was amazing for me both personally and professionally.
From an academic perspective, I spent the entire nine months at the CfA working on my Masters Project. As I am now about to begin my PhD, this experience was invaluable to me. It allowed me to have a taste of what it would be like to undertake a PhD, which in turn strengthened my applications as after about a month into my year abroad I realised that this is what I wanted to do for the rest of my life. My supervisor at the CfA was great, anytime I had a problem (to do with work or personal), I could talk to him about it. He allowed me to work at my own pace and took my ideas into consideration. I am now working with him on a paper based on the work I did on that year abroad. This year at the CfA was also good because it allowed me to put all the theory I had learned over the first three years of University into practice. All the coding I had learned, as well as the equations and theory from certain modules, were all important in this final year of study for me. Therefore as an academic, I grew in many ways and gained new skills – such as learning how to handle stress better.
From a personal perspective, living in America for nine months was a real eye-opener for me. I made new friends and tried new things. The entire nine months wasn't exactly smooth sailing, but thanks to the friends I made and the support I had at the CfA, I was able to overcome the issues I had.
Boston itself is a beautiful city. It is quite small for an American city which is actually better as you can get around much easier and there is plenty of time to see the sights and do everything that Boston has to offer. Over the nine months that I was in America, Boston wasn't the only place I visited. In November I went to New York – which is lovely, although not quite like how they show it on the TV. In January, I went to the American Astronomical Society meeting at Washington DC. The meeting itself was amazing – especially if you love Astrophysics as much as I do – but also being able to visit the capital of the USA was great. On the way back from the meeting, myself and two of my friends took a road trip (as Boston isn't too far from Washington, for America). On this road trip, we went to Baltimore, Philidelphia, Atlantic City and finally New York before getting the coach back to Boston. Although this trip was short (over about four days), it was so much fun and it was good to be able to explore parts of America I had never been to before – I definitely recommend Philadelphia! Finally, I also went to Chicago in April (as my brother lived there at the time).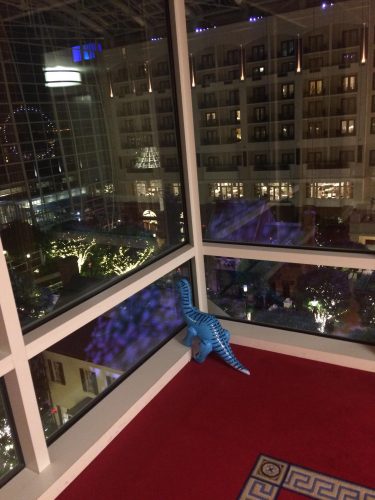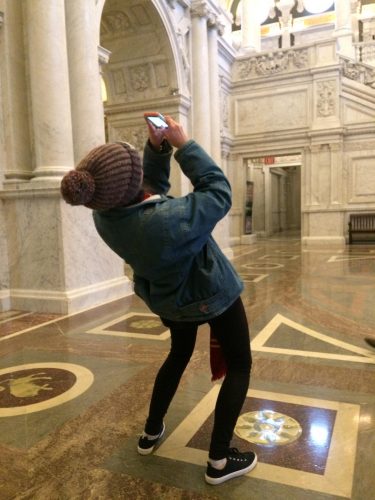 In conclusion, this year abroad was a once in a lifetime opportunity which I wouldn't exchange for anything in the world!