---
So in less than a month's time from now I'll be somewhere above the Atlantic Ocean on my way back to the UK. I can't believe how fast these three months have gone already, and I'm going to be really sad to leave Canada as it really feels like a home-from-home to me now. Classes finish today, then it's straight into exams- no month long Easter break for me! Overall I'm so happy with the classes I chose to take here, and my module about Ontario and the Great Lakes has inspired me to write my third-year dissertation on the Great Lakes, which I'm really excited to start working on when I get home.
It's finally beginning to feel like Spring, and campus is emerging from it's snow blanket at last. It was a blisteringly hot 10 degrees the other day, so I went for a walk alongside the Thames river which runs alongside campus and down through London. The river is so high at the moment from all the snow-melt that the path was even flooded at one point: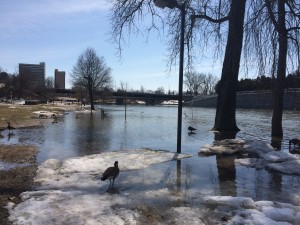 I made a video of the walk, which you can watch here: Thames River Walk. I don't think I've ever been so excited to see that I got sun burnt at the end of the day!
Last week I ventured into Huron College, one of the three neighbouring colleges at Western (Huron, Brescia and Kings). I was there to see Sarah Kay speak and perform some of her famous spoken word poetry. If you haven't heard of her, she's most famous for her TED talk, but has recently published her first book of poems. She's just such an inspiring and funny person, and getting to meet her afterwards and chat to her was wonderful, she was so friendly and genuine.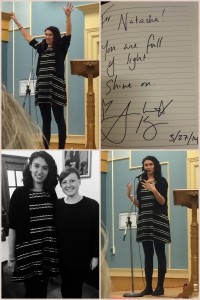 I also ventured across the border again this month to travel to Chicago for the weekend. It's a city I've always wanted to visit, and despite the ridiculously long coach journey there and back it was so worth it. I stayed at the Holiday Jones hostel in the Wicker Park area of the city, which deserves a shout-out because the staff were so helpful and friendly, and gave me lots of great recommendations on what to do and visit and where to eat. I spent the first day wandering around 'The Loop', and Chicago's Gold Coast. The Loop is central Chicago where all the famous skyscraper buildings are: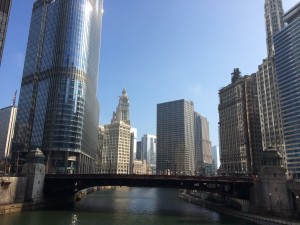 I wandered down the Lake Michigan waterfront and then spent some time exploring the Gold Coast, which is where the largest and most expensive houses in Chicago are found (including the Original Playboy Mansion):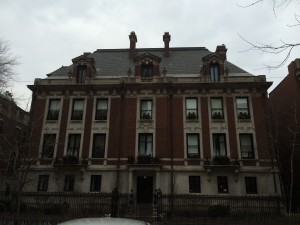 Lincoln Park in Northern Chicago has a completely free zoo and plant conservatory, and despite my reservations that they would be rubbish because they were free I still went along, and I'm so glad I did! The zoo was brilliant, and housed quite a few animals I'd never seen in real life before like axolotl, polar bears and beavers, and the conservatory had some amazing plants from all over the world.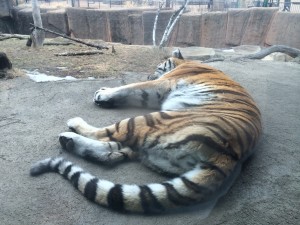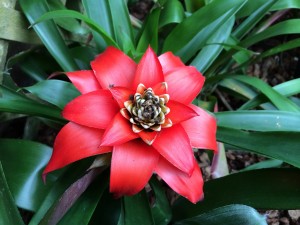 Old town was my favourite area of Chicago that I explored. It was mostly destroyed in The Great Fire in 1871, and when it was rebuilt lots of wealthy families moved into the area. It has loads of cool boutiques and bars, and is home to the famous 'Second City' comedy club. Chicago is well known for it's comedy clubs, so because I'm a massive improv comedy fan I made sure to go to a show whilst I was there, which was a hilarious way to spend the evening.
I'm not going to lie, one of the reasons I really wanted to visit Chicago was because of the Cloud Gate sculpture in Millennium Park, otherwise known as the Bean. It is ridiculously cool, and I could have spent all day there taking weird abstract photos of it:
My last day in Chicago was spent in the Chicago Field Museum, which is one of the largest Natural History Museums in the world, and also houses the largest and most complete T-Rex skeleton ever discovered, named Sue: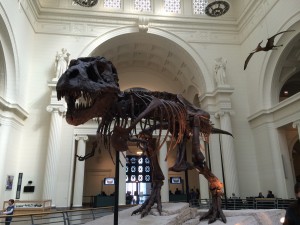 Chicago is possibly my favourite US city that I've traveled to so far. I had such a great time, and I'd love to go back and stay for longer and explore some more of the city!