---
1. Art Exhibitions
March is the art month in Hong Kong, there are many kinds of art exhibitions during the whole month. The most exciting two could be Art Basel and Art Central, and KAWS also came to Hong Kong this year.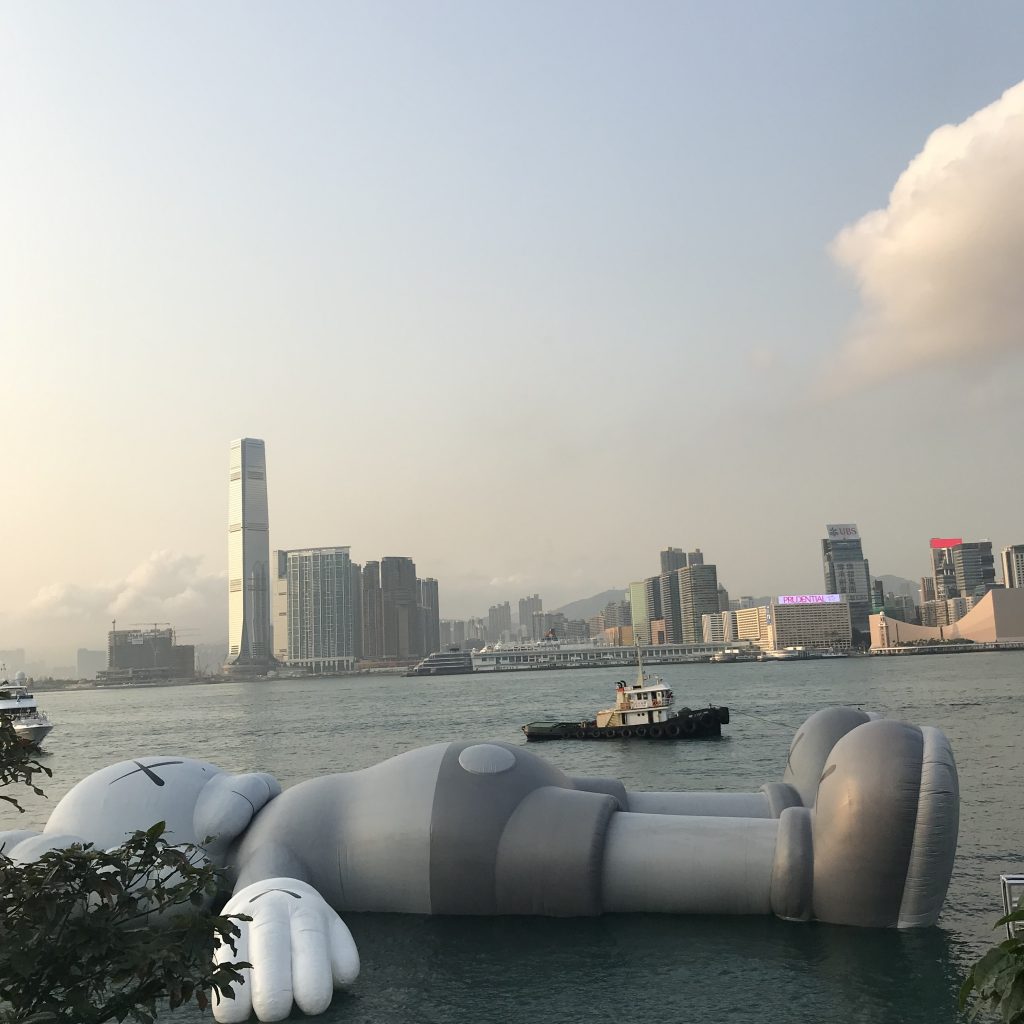 I visited Art Central and it was so amazing, there were different art pieces from all over the world, the whole exhibition was extremely big that people can fully enjoy the art atmosphere for at least 4 hours.
2. Macau
It is very convenience to take shuttle bus from Hong Kong to Macau, therefore, Macau should be a must-visit place if you come to Hong Kong. Personally, I love Macau more than Hong Kong, because the Macau lifestyle are much more casual and peaceful. The streets are not crowded, the shopping areas are big and empty, and the weather is not as humid as Hong Kong.
Macau can be divided into two sides: the upper side includes some traditional streets and tourist spots, while the down side includes many casino places. I prefer the down side, especially the two big hotels: Venetian and Parisian, which include almost everything inside. There are hotels, restaurants, shopping malls and casinos located inside, people can even enjoy Macau without going outside. Besides, there is a nice street near Venetian where we can enjoy some amazing food and snacks. The egg tart in Macau is the best I've ever tried.
3. Food in Hong Kong
Hong Kong food is always my favourite thing. If you come to Hong Kong, don't forget to try their traditional food and snacks.
Some highlights in Hong Kong