---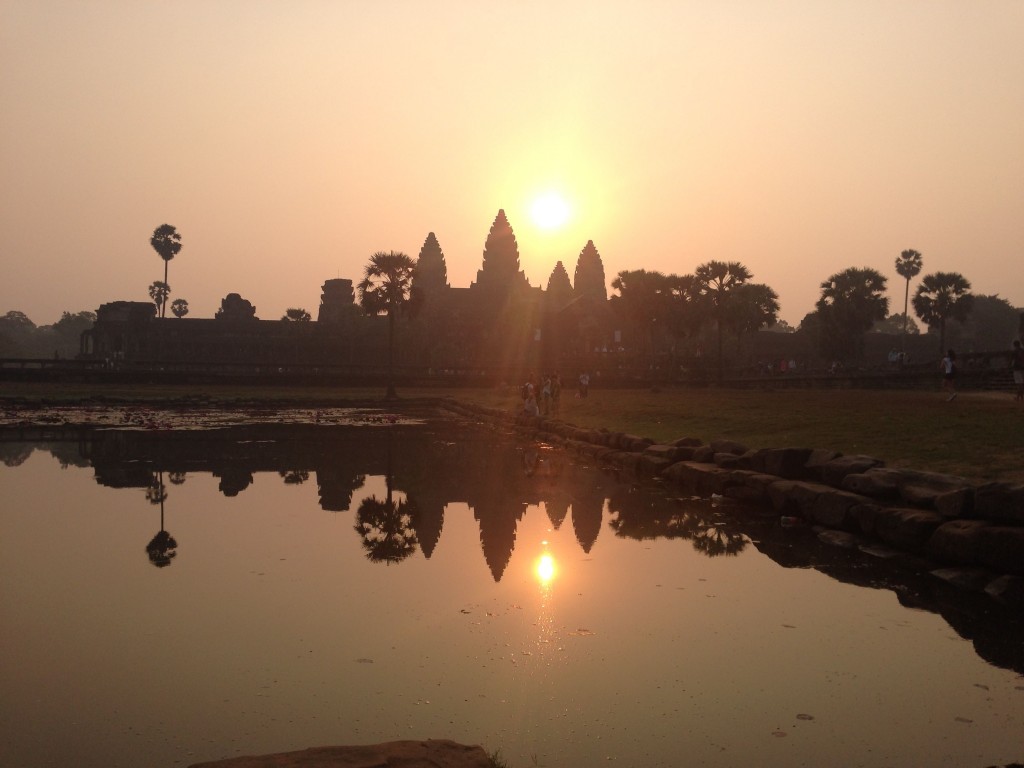 As I mentioned in my last post, Singapore is in a great location to travel to other countries. Two weeks ago we had our Spring Break, locally referred to as recess week, so I took the opportunity to travel around for 10 days with some of the great people I have met here.
We decided to take a trip with as much local transport as possible. As a result, our final itinerary consisted of flying to Ho Chi Minh City (HCMC) in Vietnam, taking a bus to Phnom Penh, the capital of Cambodia, a few days later and then taking a boat from there to Siem Reap in Western Cambodia, where Angkor Wat is – from where we would fly back. This trip was one of the best experiences of my life! It was just enlightening to learn about the local populations of these countries, their customs, food as well as history.
In HCMC we stayed in the Backpacker District, known for its vibrant nightlife (which it definitely lived up to). From there we visited many of the major sites, including the War Remnant Museum, dedicated to the Vietnam War, as well as the Cu Chi Tunnels outside the city, used by the Vietcong during that same war. Vietnam also has some of the most unbelievable food. If you've never had Pho, a beef broth with rice noodle and bean sprouts, you definitely should – it is an amazing dish!
In Phnom Penh we stayed at a large hostel called Eighty8. This was a great hostel as it was definitely designed for students, with a great lounge to hang out in, as well as a bar. In the city we again made sure to cover the important sites – most notably, S21 and The Killing Field – the legacy left behind by the Khmer Rouge's genocide only 30 odd years ago. This was very intense, and conveying the emotions of some of the things we saw is impossible, but I would recommend anyone to go there, just to understand the horror that this country experienced at the hand of its own ruler. Ethnic Cambodians, Khmers, are great people – all so friends, even if speaking only a few words of English.
The Angkor Archaeological Complex, near Siem Reap, took all of our breaths away. Not only is Angkor Wat the biggest, and one of the most impressive religious complexes in the world, there are also many other equally as impressive temples. There is Bayon, the faces temple, which from afar looks link an anthill, but when observed closer all the spires are decorated with giant faces. Then there is also Ta Prohm, colloquially known as the "tomb raider temple," because the first movie was filmed here. The temple is partly buried, with trees literally growing over buildings – the power of nature is truly unfathomable. This gives a small taste of what there is to see here, but it is an absolute must visit place! The town itself is also a great place to hangout, with plenty of things to do as students.
I feel like I have droned on long enough about all this trip and hope I didn't bore you, its just so hard to put the shear awesomeness of this trip into words! I hope I will still be able to do some more travelling while I'm here!
Recess week in Southeast Asia