---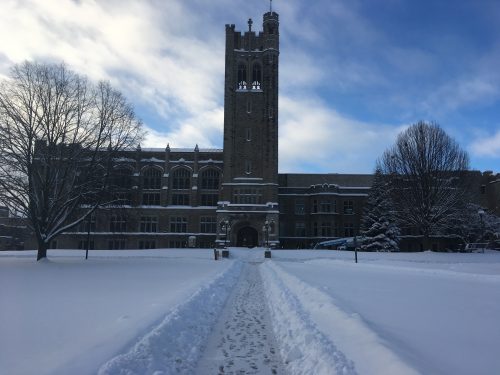 After being introduced to the idea of studying abroad when I first visited Southampton at an open day in September 2015, I was given the opportunity to attend Western University in London, Ontario, in Canada for the winter semester of 2018. Prior to leaving for Canada, in all truthfulness, I didn't feel overly nervous about heading out. I had travelled solo before on my 'gap yah' for just under 2 months, and after coming back from that, all I wanted to do was go again. This time I was far more confident, I wasn't alone, I had company in my fellow Geographer in Alex, and we had guaranteed accommodation where we'd be staying for the entirety of our time at Western and we had a plan to get sorted.
I'd be lying however if doubt didn't start to creep into my mind as we stepped out of Toronto Pearson airport in -30C, -35C with wind chill, and as we got off the Greyhound bus in London. You cannot comprehend how cold it is until you've experienced it. Any skin that was exposed for a period of time will be lost to frost bite, and not only this but we had to trudge our way through about a metre of snow, anywhere we went in the first week. It hurt to breathe, it was difficult to see as your eyes would start watering from the wind and then the water would freeze immediately. Thankfully though, if you are prepared, have a good parka, lots of layers and really good pair of boots, you do become accustomed to it, and we learned that Canadians coped by never really going  outside much – you're only out in the extreme cold for 15 minutes tops – and that was walking to campus. Funnily enough we became very aware that fresh snowfall in that quantity was really picturesque, very 'insta-worthy' and fundamentally, an absolute blast to play in and to go 'tray-bogganing' (a Western tradition) down the main hill at campus. The country as a whole was very prepared for the cold, and made England look feeble in the cold. I recall a conversation with my family when the 'Beast from the East' brought a huge 2 inches of snow to England, shutting the whole country down. I couldn't help but laugh when in Canada that night we received that amount in about 15 minutes!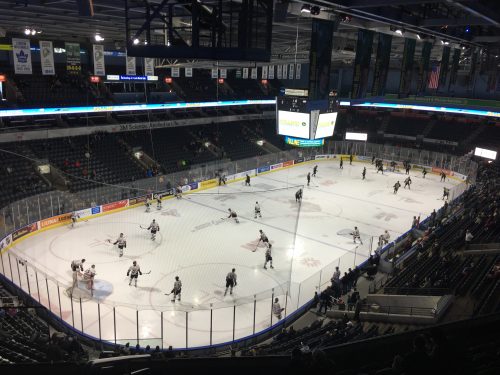 London as a city didn't have much to offer (you could do everything in a few hours max), I can see why one would dislike it. It's not a tourism hub, it's grey, has its dodgy areas, and is culturally influenced by the close proximity of Detroit. I on the other hand grew very fond of it.It was very easy to navigate. It had lots of hidden gems in terms of good eateries, bars and nightlife – the infamous Ceeps and Frogs, a number of small idyllic green spaces and historical sites, the Budweisser Gardens stadium and the fact that famous celebrities such as Justin Bieber and Rachel McCadams are from the greater  London area. It also had a perfect location in order to explore to the rest of the country, or the USA, especially the Toronto hub, and Ottawa, through the use of the iconic yet albeit unreliable Greyhound buses. This proved to be valuable in terms of weekends away or for travelling in reading week and after the semester was complete. We visited Toronto a number of times, going up the CN tower, visiting Kensington market, the Distillery District, watching the Toronto Raptors play San Antonio Spurs in the NBA, as well as watching the Toronto Blue Jays play the Yankees in the opening series of the MLB season.
Western University itself was completely different to Southampton for a number of reasons. Firstly the campus, with its mix of historical and modern architecture, it was very pretty to look at, whether it be submerged in a foot of snow or basking in sunshine and 4 degree heat (a heatwave, warm  enough to whack out the shorts and flip flops!) It was certainly prepped for the cold weather, with a series of tunnels running underneath and linking buildings together – keeping you out of the cold. It also had an amazing set of facilities available to students, which had been heavily invested in, including the Rec centre which had to be the biggest sports facility I'd ever seen, (looked more like an airport terminal in terms of its size) with an indoor ice hockey stadium, huge gym, swimming pool etc.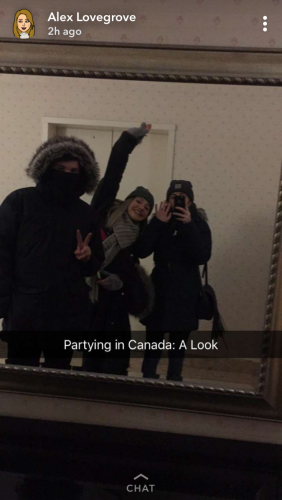 The TD stadium used for American Football, Soccer, Athletics, Rugby and the sport I took part in – intramural Flag football. Alumni hall, a huge public venue that hosted significant events such as for Justin Trudeau, hosting a public Q/A session. This was offered a somewhat fascinating yet bizarre insight into the world of Canadian politics, with subtle tactical selections of people to ask questions by Trudeau, to persistent and loud hecklers which resulted in them being forcibly removed from the venue. These were just a listed few of its facilities.
Class was definitely different to Southampton. I felt very examined throughout my time there. Whilst marking was certainly more generous at Western, the majority of my classes included a participation grade which were set up via weekly assessments that required a fair amount of background studying. This proved to be quite frustrating for Alex and I in our 'Geography of Canada' class, as having to learn every single city, body of water, islands and their locations within Canada proved to be far more difficult than anticipated, and we felt the Canadian students had an unfair advantage over us, being it is their country. The only main struggle with studying at Western was finding the balance between learning our new syllabuses for the Western Classes, and revising for our first semester Southampton exams being held in January. This proved to be a unique and difficult situation Alex and I were put in, as we were dealing with adjusting to new surroundings, new classes and new people whilst trying to learn and prepare for first semester exams at Southampton (which were the first exams that counted to our overall degree). Class sizes massively ranged – one of my courses, Geography of Tourism had over 600 students on, where you had to fight for a seat. Whereas others were more like being back at school, with 15/20 students in them.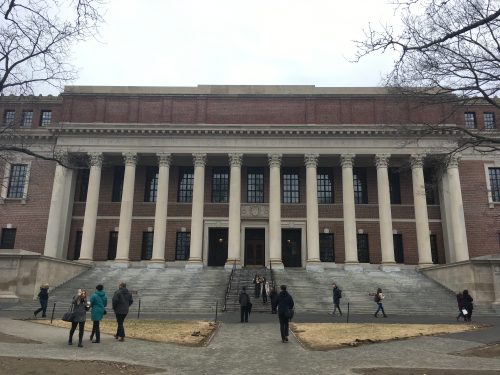 What was also different from Southampton was the type of students. At Southampton, usually when a lecturer asks a question, everyone sits in silence praying someone else will answer, resulting in an awkward stalemate with the lecturer waiting for some form of participation. At Western, it was the complete opposite,  Canadian students work really really really hard, English students would describe them as 'sweaty students.' They answer questions immediately, frequently would correct lecturers and would spend so much time in the library studying for a really insignificant test. This made socialising with the Canadians far more difficult than I anticipated, as in class they are geared to studying and consuming their Tim Hortons iced coffee, all with caps and snapbacks on indoors. I  was under the impression that they would hear my English accent and immediately be talking and getting to know me. I was very wrong. As well as this, far less connections formed in class due to the way courses are structured – Western students are able to take any module from any subject/year group, meaning there's a huge lack of a sense as to who is who – most students left immediately at the end of class and did not tend to socialise, a large contrast to that of Southampton.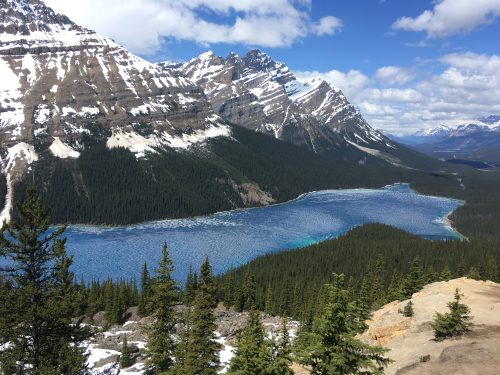 Nonetheless, the best way to meet Canadians and socialise was either through your halls of accommodation, or through a society or club. This however proved to be a difficult, as the majority of clubs and societies were advertised during the first semester as that was when they were able to run, due to the weather being bare-able then. In the winter semester, the only societies available were indoor, and you'd have to really go out of your way to be able to join as they didn't hold a 'freshers fair' equivalent in the second semester. The other issue was that our accommodation was more for postgrad students, who were again working far too hard and didn't show much interest in us Brits, plus we were put in a room with an individual named Jordan, who was also British, who lacked any ability to live by himself to an acceptable level at his age and probably discouraged more people coming to our room…Thankfully, Alex and I were lucky enough to meet a large amount of  exchange students, the majority from the UK, Australia and Scandinavian countries. We formed a very close group, doing most things together, and will continue to be friends for a very long time. I also befriended a lot of Canadians by joining a flag football team of another hall, which turned out to be a very competitive, and a load of fun, presenting a different side to Western. Funnily enough though, befriending Canadians made me realise that the stereotypes of Canadians being overly friendly and polite are very accurate. They were so welcoming, funny, entertaining and are solely responsible for me picking up their lingo of ending every sentence with 'eh,' and 'all good,' and being exposed to them, I am proud to admit that I can tell the difference between an American accent and a Canadian accent which they will love to hear!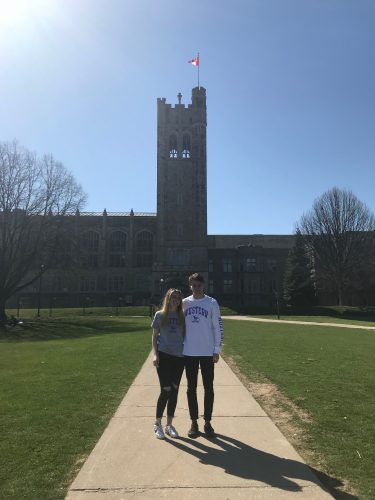 Another example of the contrasts between Southampton and Western was the intense school spirit shown by the students of Western, a classic stereotype of school in North America. I'd say nearly every other person you'd walk past, or see in class was wearing some form of Western branded  clothing. Its considered the norm there, and they are immensely proud to be attending that school.  It also existed within their halls of accommodation – they were very proud and loyal to whatever halls of residence they were in. Whereas at Southampton, you get ridiculed if you're seen wearing the Southampton University sweatshirts and hoodies – the pride doesn't exist anywhere near the level in Canada. I think I'll miss this aspect of University life.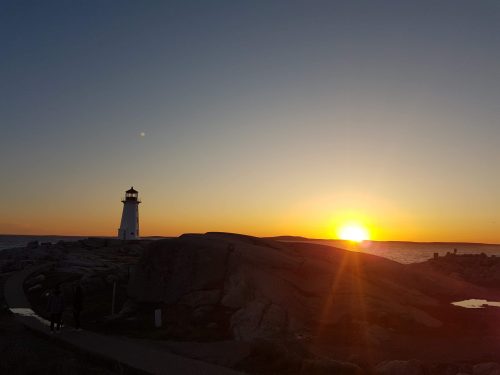 I'd like to thank all the people I've met this year who have contributed to my time abroad. For all the fun memories, excursions, Uber journeys, greyhound journeys, the endless number of birthday celebrations in March (you know who you are), eventful nights out, Wednesday nights at Ricks, flag football training in -10 degrees for Elgin hall, spontaneous trips to Loblaws – all of you are welcome to visit, any time, as you all defined my time in Canada and shaped it the way it has been. A big shout out to Lovegrove, you trooper, made everything easier having a familiar face in a foreign country and being right next door, put up with me for 6 months, and we both came back in one piece. Safe to say I think it was a huge success and I'd be more than happy to do it all again with you, on one condition, you expand your cooking knowledge from what it was out there ha and maybe some awareness improvements in your surroundings eh!!!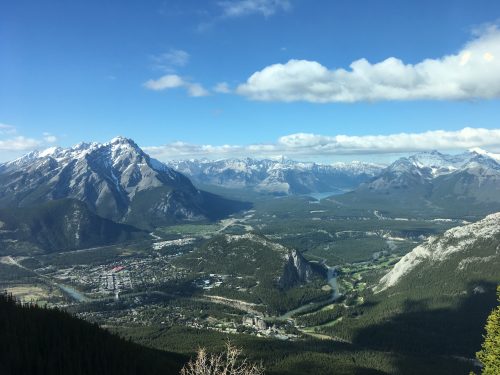 To conclude this post, it's difficult to sum up my time in Canada in short when someone asks how it was. I'd struggle to keep it within any word limit! It's big and has the longest and coldest winters, yet surreal. It is such a wonderful country, from breath taking scenery, to the having kindest and most genuine people living there. My biggest regret is not going for a year. University is the perfect time to go abroad, and it would be a shame to not capitalise upon this opportunity. I experienced Toronto to the fullest, attended Winterlude, an outdoor night concert in -25C in Ottawa, ate poutine and partied in Montreal, practiced my French whilst roaming the cobbled streets of Quebec City, tried Lobster for the first time in Halifax, got soaked at Niagara falls, kayaked on idyllic lakes and hiked up mountains in Banff National Park, saw 8 Black bears in Jasper National Park, camped in Tofino, Vancouver Island, and cycled round Stanley Park in Vancouver whilst staying with my cousins. Not to mention visiting Boston in reading week and making it to Harvard and MIT all in the same day! But there is still far more to explore, thus I can certainly see myself going back there, or potentially living there in the future especially with the links I have now. The hardest decision would be choosing where. Everywhere has potential. My advice to anyone going to Canada, would be rent a car if you can – it makes getting everywhere so much simpler. DO NOT USE VIA RAIL. EVER, unless if you're keen on 49 hour delays. For going abroad to study, be prepared, research in advance, be sociable, confident, and branch out of your comfort zone – you never know what you may find a passion in, plus use social media to its fullest potential, not only for meeting and communicating, but for travelling, I found a number of hidden gems of places to visit and places to eat, especially through instagram, as people will post photos of places that are off the beaten track.. Now I am back, I can update my scratch map!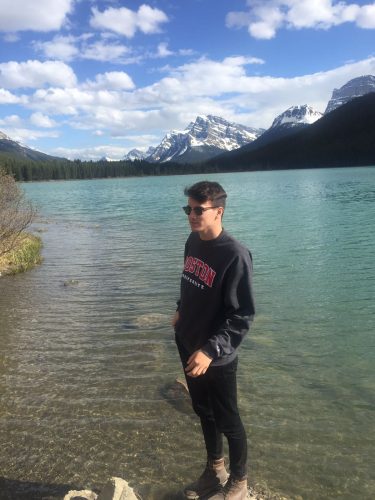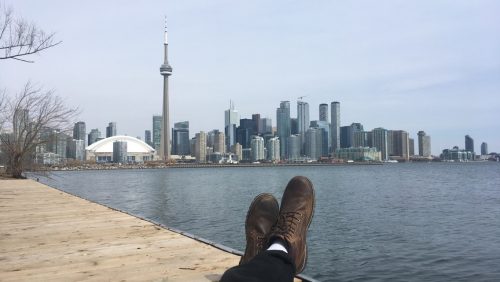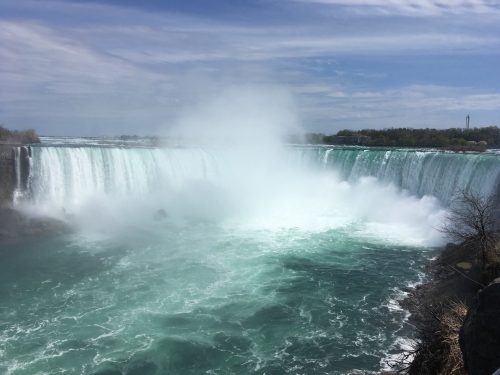 O Canada – Sam Greehy, a Semester Abroad at Western University