---
First of all, hi! My name is Piers Kampman, a third year law student. I am spending my year abroad studying at Hong Kong University. I thought I'd share some thoughts on my experience so far.
From the moment I was accepted at the University of Southampton, I knew I wanted to spend a year abroad in Hong Kong. After having travelled extensively around Europe due to sailing, visited family in South Africa and gone on holiday to the United States, Asia remained uncharted territory for me. Despite the great excitement before my departure, I could never have guessed how interesting and enriching it would be to study and live here.
I have only been in Hong Kong for a couple of months and it genuinely feels like home. I never thought I could get so attached to a place in such a short period of time. When traveling to mainland China or Thailand, I found myself missing Hong Kong, rather than Europe. Although I never felt homesick while in Hong Kong, the differences hit me like a brick wall. Rather than being negative, this actually proved to be the funnest part of discovering the culture. For some reason, my most amusing cultural discoveries occurred in restaurants. I was not used to random people taking a seat at my table without saying a word or being told to hurry up eating by waiters so they could get the next customers in.
Hong Kong is genuinely unique. It blends the West with Chinese tradition. This is combined with its position as one of the world's leading financial centres, which fuels a constant drive for innovation and modernity. Despite Hong Kong's inherent global outlook, it somehow manages to keep a local and familiar soul. Although this can be noticed immediately by the smell of spices and dried seafood when walking through the streets of Sai Ying Pun, it is the local population that is the greatest ambassador of this idea. Hong Kongers, as they are often called, have an unquestionable national pride that easily rivals what we have in Europe. This is all the more impressive considering its history of being under the authority of other nations – Great Britain before 1997 and China today. Despite sometimes coming across as rude, you learn to love the locals and this simply becomes part of their charm. They are a truly incredible people and I feel privileged to live alongside them.
I honestly believe that a year abroad should be quasi-mandatory for anyone who is remotely curious about the world or wants to be a future leader. In Europe, despite the great efforts to have a global perspective, we tend to see the world though Western eyes. This cannot possibly provide a realistic and complete picture of the world. Coming here has helped me scratch the surface of seeing the world from an Asian angle. In this respect, taking mandarin as a module helped me a lot. I have found that the linguistics of Chinese have furthered my appreciation and understanding of the culture. This year abroad has allowed me to not only explore local culture but also understand Asia on a bigger scale, particularly the enormous role of China today.
Using chopsticks, drinking tea with every meal and going to 7/11 has now become second nature. I hope I don't freak my parents out at Christmas!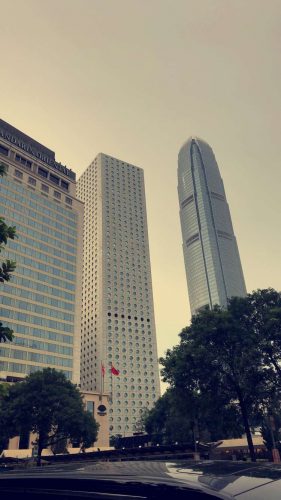 Hong Kong, some reflections on my experience