---
My name is Grace Harrison-Tate. I have just finished my first year of an undergraduate degree in Biology at the University of Southampton. Over the summer I had the pleasure of taking part in the University of Gothenburg's first virtual 'Summer School for Sustainability'. The summer school ran a number of different courses all focusing on issues related to the UN's 17 Sustainable Development Goals. As a biology student who is very interested in the natural world, I elected to study the course titled 'Biodiversity in Western Sweden'.
The course ran over four weeks in July – luckily, I was able to sit outside in my family's garden for most of the lectures and enjoy the sunny weather! The summer school kicked off with an amazing welcoming ceremony. Everyone opened a gift package they had been sent in advance containing an enamel pin, cotton shoulder bag, Fairtrade bamboo spork, and the Climate Call card game! There was also music from Mejram, a folk-pop band based in Gothenburg!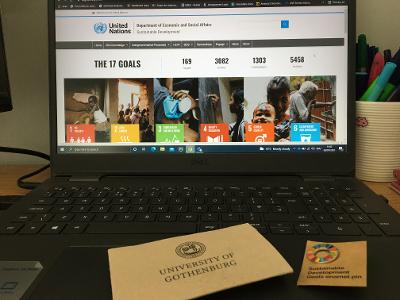 The first 3 weeks consisted of watching pre-recorded lectures on a variety of different biodiversity-related topics. I also got to enjoy some amazing virtual field trips – my favorites were to Gothenburg University's Herbarium (where an amazing variety of preserved plants are stored!) and Norden's Ark (a wildlife park in Sweden that focuses on the conservation of endangered species).
Each week we were given a couple of research papers to read in preparation for live discussions with other students and lecturers. Although a little daunting at first, these discussions (which were held on Zoom) were really insightful and engaging! It was amazing to be able to speak with fellow students in Africa, Turkey, and China all whilst sitting at home in the UK! There were also a couple of other Southampton students taking part, so it was great to be able to chat with them too!
In the final week, we were put into small teams in order to work on our final project, which we were assessed on. Each team had to develop a business plan for an NGO aiming to address biodiversity loss, which was then presented to the rest of the class. This was a really great opportunity to work closely with other students and share ideas that we had been developing over the course of the summer school.
Despite being a completely digital summer school due to the ongoing COVID-19 pandemic, social events such as online quizzes and 'language cafes' were arranged by Levi and Clara, the summer school ambassadors. I also got to learn a lot about Swedish culture and Gothenburg as an area. 'Fikas' (a break in the working day in order to socialize, drink coffee, and have a bite to eat) were incorporated into all of the discussions and most lectures! There was also a bucket list challenge of things to do over the course of the summer school, involving lots of Swedish music and the creation of chokladbollar (Swedish chocolate balls!).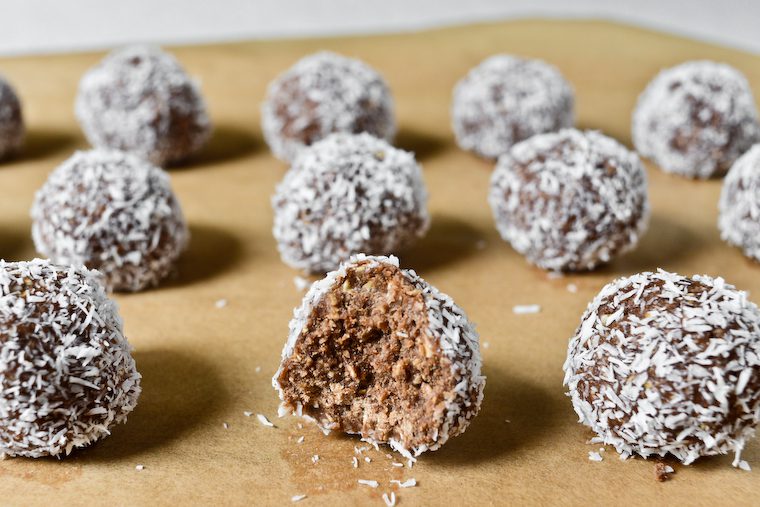 With lectures pre-recorded and discussions held twice a week, it was easy to fit the summer school around part-time work, whilst also allowing myself some time to relax and enjoy the summer break. I'm really glad that I took the opportunity to take part as it has kept me productive and motivated, ready to start my second year at university in October. I also learned a lot more about conservation and the IUCN red list alongside sustainable decision-making and governmental policies, giving me an insight into potential future career destinations.
I would highly recommend taking part in this summer school if you are in any way interested in the global health of our planet. It is a great way to meet other people concerned about biodiversity and sustainability, develop your confidence, and explore many different issues deeply in a safe, relaxed, and friendly environment!
You can find out more about Gothenburg's Summer School for Sustainability at: https://www.gu.se/en/study-in-gothenburg/exchange-student/summer-school-for-sustainability
Gothenburg University Summer School for Sustainability 2021