---
I've been back from my semester abroad for a couple of months now, but it is rare for a day to go by without me reminiscing about my time away in Asia. I went on exchange for five months to the Chinese University of Hong Kong and I can honestly say that not only did I thoroughly enjoy myself, but without sounding overly cliché, I feel that I have returned a 'changed person'. This would be not only in terms of my ability to look after myself, but also my outlook. I have returned home with a much better understanding of a truly remarkable environment and its associated culture, and I feel that it has improved my skills as a geography student.
Given that I had never travelled to Asia before, let alone having travelled on a plane by myself, I felt unbelievably nervous before I headed out to Hong Kong as I honestly didn't know what to expect. Once I landed in Hong Kong I was simply lost for words. Immediately I felt the warmth and humidity in the air which was a pleasant surprise given that I had been used to the winter weather of the UK. Using the phrases provided in the welcoming pack, I was able to tell my taxi driver the address of my university. These phrases were absolutely lifesaving given the fact that almost none of the taxi drivers speak much English in Hong Kong, rather speaking Cantonese, so even the very basic Mandarin that I tried to learn before going away wouldn't have saved me!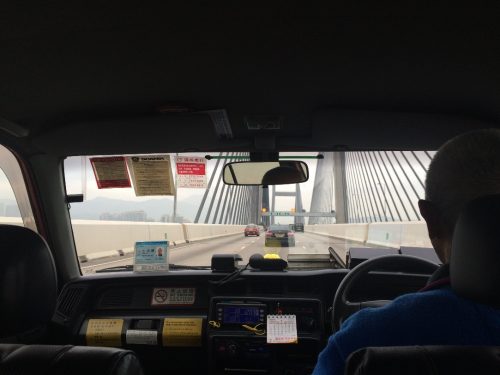 On the cab journey to the university I was in pure shock of how different the place was to what I had expected. To start it was much greener in terms of plants and foliage, as I had the preconception that Hong Kong was just a massive city. Even then the idea of a city that I thought it would be like was wrong. I hadn't the slightest clue of the sheer size of the buildings in the city, dwarfing those I would have seen regularly back home in London.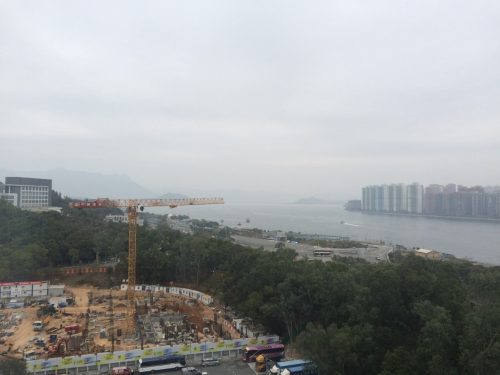 The University (CUHK) provided many orientation sessions as a way to ease the stress of settling in to a new university, and the challenges that it provided. Given that I was the only person from Southampton at CUHK at the time of my exchange, I used this opportunity to meet some of the other exchange students, some of which I became really good friends with for the duration of my exchange. For example, within a week of arriving at the university, a welcoming dinner was provided. This turned out to be an extravagant ten course meal, specifically set up for the exchange students. There were also a couple of day trips provided to the see some of the sights, such as the Peak or Stanley, a coastal town on Hong Kong Island.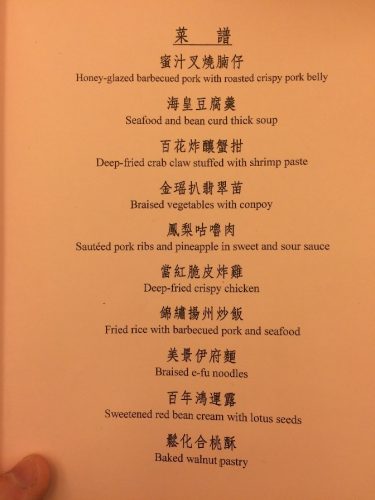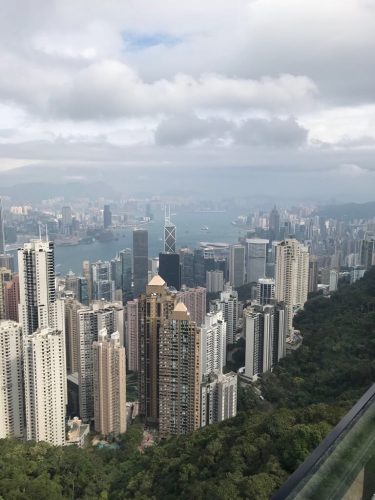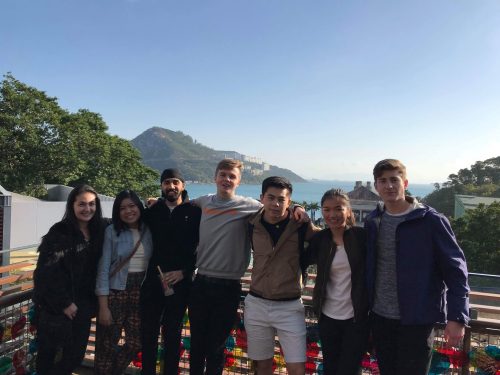 One of the amazing things about Hong Kong is the choice of things that you can do and how easy it is to get there by using the MTR (similar to our Docklands Light Railway). You can travel almost anywhere in the city for almost nothing on the MTR. One of my favourite pastimes was to go to Happy Valley to watch the horse racing as not only was it cheap to do so, but it felt like the right thing to do on a Wednesday night, just as it feels right to go out to Sobar on a Tuesday night back in Southampton.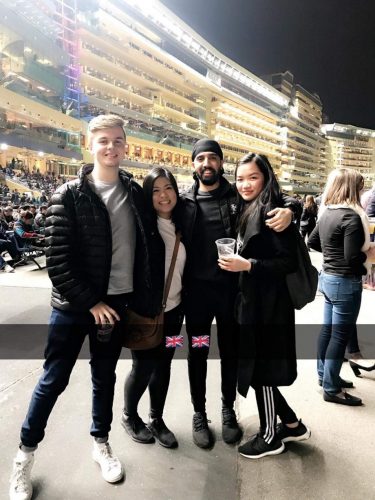 Even in the immediate area surrounding the university there were plenty of things to do. As CUHK was located just outside the main city centre of Hong Kong and next to Tai Po Kau nature reserve, it was just as easy to stay in the local area and go on a hike around the surrounding country parks and trails within them. Exploring the local area was so rewarding as we were able to find local restaurants that only locals seemed to eat in, allowing us to try some of the more interesting delicacies. Before going to Hong Kong, I was unbelievably fussy with the food that I ate, yet being in Hong Kong changed that so much, mostly because I couldn't understand what I was purchasing! As a result, I have gone from not eating seafood to eating almost everything from the sea, with a special liking of jellyfish, as well as eating more unusual food like chicken feet, pig's brain and various pieces of tripe. I would thoroughly recommend to anyone who goes to Hong Kong to try and go outside their comfort zone in terms of food as I have still not found food that is even close to the taste and it is genuinely one of the things that I miss the most.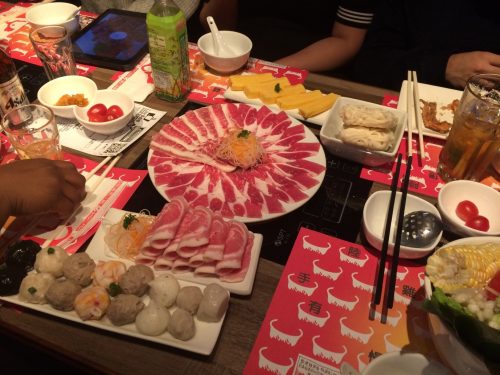 Studying in Hong Kong was massively different to how I was used to studying back in Southampton. To start with, lectures were much longer with some lasting up to 3 hours long, which was something that I wasn't used to, and the class sizes were much smaller, almost like being back at school. Consequently, there was much more interactivity between students and lecturers. There would be many occasions in lectures where students would be placed into groups and told to discuss a topic from a certain viewpoint and then would be expected to present the ideas that they had discussed. I wasn't aware of the amount of group work that would be necessary while studying and it caught me a bit off guard as lots of my modules that I chose required a group presentation about a key theme as part of the module in addition to a group assignment, typically in the form of a paper. Trying to meet up with people in your group often proves to be easier said than done!
One of the attractions of studying abroad is being able to take modules that you wouldn't ordinarily be able to study at your home institution. I was able to learn about topics that I hadn't even really ever thought about, such as the geography of China and the effect of certain phenomenon on Asian culture, such as considering "Harry Potter" and "How it had an effect on a global sense of place" (Link to the presentation: https://docs.google.com/presentation/d/1QQ9EMNrvxX4EciQZa1sRbmwgjta5QasTl4-Q5jN2fxI/edit#slide=id.p3). Basically, I was able to study things that I would have never even thought about if I had decided to stay at Southampton.
I've saved the best bit about the exchange until last because it was honestly the highlight of my exchange, which was the travelling that I was able to do whilst I was out in Hong Kong. It was unbelievably easy to go travelling whilst in Hong Kong, and it is very easy to take advantage of cheap flights and Hong Kong's location within Asia. I was able to celebrate Chinese New Year in China; sunbathe on a white beach in Cebu and explore places like Vietnam that are truly unique and well worth a visit. Some of my favourite memories included taking a raft down the picturesque Li River; driving a moped around the Chinese countryside; making and eating dumplings; crawling through the various Vietcong cave networks, rafting in Halong Bay; experiencing an Onsen; or trying my hardest to cultivate a rice paddy for a rice farmer. These memories will stay with me for a lifetime, made even more memorable because of the amazing people that I was able to share these experiences with – all similar exchange students from other parts of the world. I would absolutely recommend going on an exchange to anyone, regardless of the destination, as my words or other blogs simply cannot do it justice. Any doubts you might have before going will simply disappear almost as soon as you arrive and I hope that I can return to Hong Kong and see the rest of Asia in the not too distant future. Based upon my experiences I could actually see myself living out there in the future!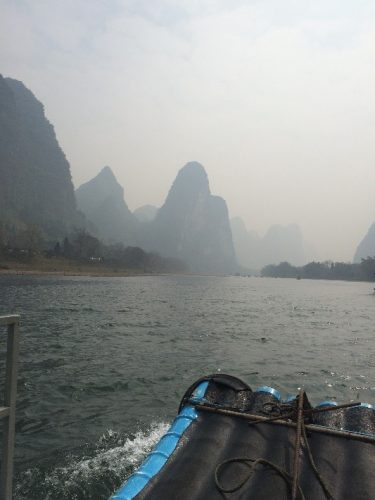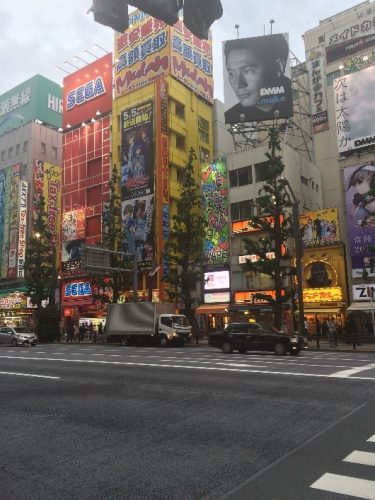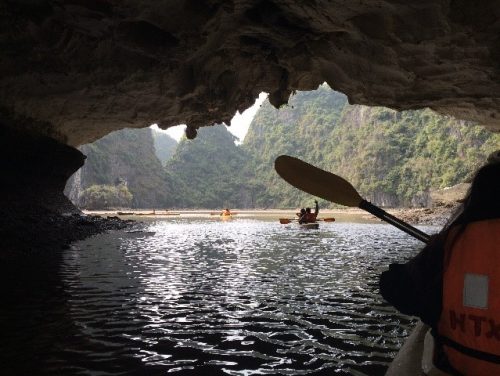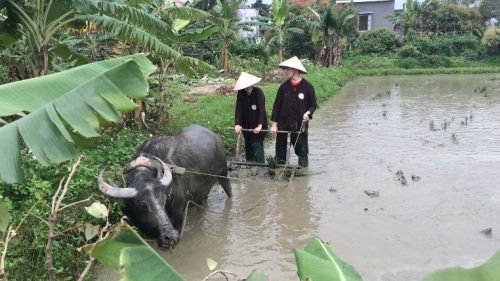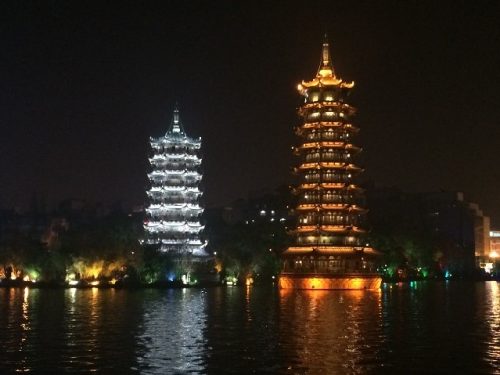 Adventures in Asia, a semester abroad at the Chinese University of Hong Kong